Barrett Lyon Presents: Understanding Security Through Visualization of the Metaphysical
Thursday, October 8, 2:00 pm

–

3:00 pm
Event Navigation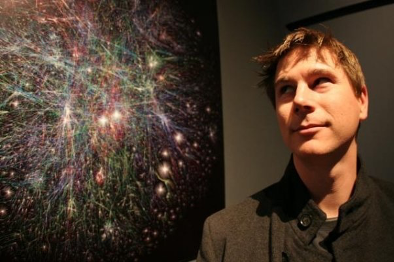 When it comes to security practitioners, there are different learners – visual and contextual. Traditionally in security, users interact with the network architecture in a non-visual way. But for security practitioners that learn by seeing, it becomes difficult to really understand what is happening on their networks.
Realizing this, technologists are slowly shifting to create interfaces and data in visually useful forms, leveraging art in ways that give visual learners the ability to do their job better. The internet – the largest network of all – is abstract and hard to visualize, but it has been made more visually approachable by the Opte Project, an open-source initiative to create a visual representation of the metaphysical spaces of the internet. Created by Barrett Lyon, who is the former founder and CTO of Prolexic Technologies, the first managed service to defend enterprises from DDoS attacks (acquired by Akamai), the former founder and CTO of Defense.Net (acquired by F5 Network) and the former Co-founder and CTO of BitGravity (acquired by Tata Communications), Opte visually showcases how each connection works, and its influence along with the rise and fall of networks and even countries over time.
As CEO and co-founder of Netography, a security platform, Barrett and his team are applying the same approach to security, by creating interfaces that connect and visualize data in meaningful ways.  In an era of COVID-19, when security teams are spending more time interfacing with tools, and less with each other, visual learners must have better tools to see the whole picture, in order to protect their networks.
---