Watch President Napolitano at Aspen Ideas Now this Thursday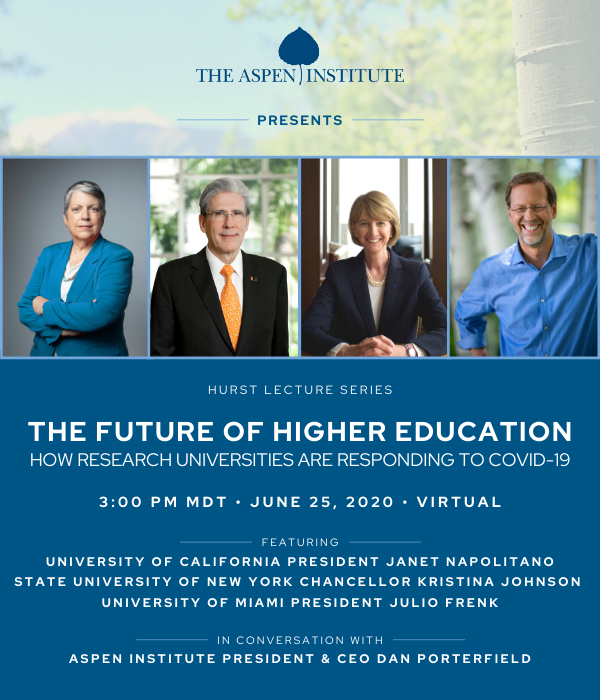 This Thursday, June 25, from 2-3 p.m. Pacific Time, President Napolitano will join the Hurst Lecture Series at Aspen Ideas Now to participate in a panel regarding the future of higher education in response to COVID-19.
Learn how higher education is being impacted by COVID-19 and how research universities, including UC, are rising to meet this moment in the absence of centralized leadership from the federal government. The conversation will also delve into what research universities are doing to find solutions to COVID and the role university medical centers play in treating patients and developing vaccines.
Participating along with President Napolitano are State University of New York Chancellor Kristina Johnson and University of Miami President Julio Frenk, in conversation with Dan Porterfield, president and CEO of the Aspen Institute.
Registration is free (donations are accepted): Sign up now!
Please note that the flyer refers to Mountain Time. The time is 2-3 p.m. Pacific.
Tags:
Aspen Ideas Festival
,
COVID-19
,
president napolitano
---