UCOP communications win industry awards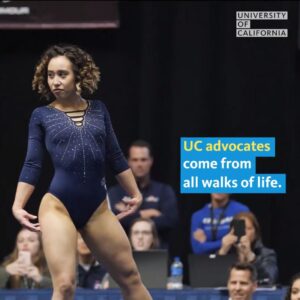 Three UCOP teams have been recognized by prestigious national organizations on their communications to the university community.
CASE Circle of Excellence Awards
The Council for Advancement and Support of Education (CASE) Circle of Excellence Awards recognize superior accomplishments that have a lasting impact, demonstrate the highest level of professionalism and deliver exceptional results.  This year, CASE received 2,752 entries from 587 member institutions in 28 countries. UC received two Gold Awards and one Silver Award.
Gold Award — Communications, Student Recruitment on a Shoestring
Participating UCOP teams: Executive Communications and Engagement, Marketing Communications
"This was a very impressive initiative, and we loved the creative partnership with the president, coupled with the joint work of other university offices to promote the visits and target specific audiences," wrote the judges. "This creative multi-tiered recruitment initiative reached diverse student populations and their parents. We appreciated that they described financial opportunities such as the Blue & Gold program with clarity, especially to potential-first generation students."
Gold Award — Special Events, Single Day Events
Participating UCOP teams: Marketing Communications
"We thought this was an all-around terrific event, with branding to match. The graphics are great, and the characters are really wonderful and it is no surprise that Reach Higher wants to use the visual identity they created going forward. While the star power was certainly impressive, our judges were most impressed by the fact that they were used for this purpose — to highlight the importance and attainability of a college education," wrote the judges. One judge added: "Totally flawless, and the impact and reach couldn't possibly be measured."
Silver Award — Video, PSAs & Commercial Spots
Participating UCOP teams: Marketing Communications, Institutional Advancement
"We loved the opportunistic way a moment was leveraged for real impact. Small team, low budget, quick thinking, fast turnaround, and with a very specific goal. Results are clearly outlined and impressive. This is at the heart of the PSA. Less is definitely more," wrote the judges.
PRSA Bronze Anvil Awards
For more than 45 years, Bronze Anvil Awards from the Public Relations Society of America (PRSA) have recognized the best of the best in public relations tactics — the use of social media, video, blogs, podcasts, annual reports, digital newsletters, websites — that contribute to the success of overall programs or campaigns. UC competed against 321 other organizations to win two of 37 Bronze Anvil Awards.
Social media: "Opportunity Rising: Celebrating Women's History Month visually on social media"
Bronze Anvil Award of Commendation, Best Use of Social Stories for Women's History Month
Participating teams: Marketing Communications
Check out UC's Women's History Month Instagram story.
UCnetwork: "Building an employer relationship across the University of California"
Bronze Anvil, Digital Newsletter
Participating teams: Marketing Communications, Internal Communications
Read the UCnetwork staff e-newsletter.
Tags:
awards
,
CASE Circle of Excellence
,
PRSA Bronze Anvil
---