APISA – Tsai & Yang at the Movies – "Anna May Wong: In Her Own Words"
On Jan. 25, from 3 p.m. – 5 p.m. (PT), join the Asian Pacific Islander Staff Association (APISA) for another installment of the popular Tsai & Yang at the Movies event series!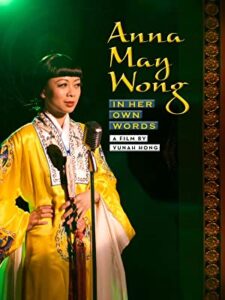 We will be showing the documentary "Anna May Wong: In Her Own Words," followed by a discussion. Anna May Wong was one of the few actors to transition from silent to sound cinema, yet she spent most of her career typecast as a painted doll or dragon lady. For years, generations of Chinese Americans frowned upon the roles she played. Today, a younger generation of Asian Americans see her as a pioneering artist. Yunah Hong's documentary explores the impact Anna May Wong had on Asian Americans in cinema.
For more information, please contact Benjamin Tsai (Benjamin.Tsai@ucop.edu) or Tony Yang (Tony.Yang@ucop.edu).
Join via Zoom: https://UCOP.zoom.us/j/97249850270 
Attend in Oakland: We will meet in the Broadway Building, Room 5001. Be sure to follow all COVID-19 protocols.
Tags:
APISA
,
Ben Tsai
,
movie
,
Tony Yang
---