BSFO kicks off Black History Month events this week
Join the UCOP Black Staff and Faculty Organization (BSFO) for our annual celebration of Black History Month. This year's programming welcomes an array of topics and esteemed speakers.
All listings reflect Pacific Time. Participants will need to be logged in to an authenticated Zoom account to join the events.
BSFO Scholarship Award Ceremony

Our Black History Month kickoff event will begin with introducing and honoring five UC students who are recipients of this year's BSFO scholarships: Antoinette Lee, Georgia Llouno, Jasmine Aner, Tatyana Hazelwood and Thyra Cobbs. Join us on Feb. 10 from 2 – 3 p.m.
Scholarship Zoom link 
• Meeting ID: 921 0353 0440
• Passcode: 921 0353 0440
For questions, contact Antoinette.Lewis-Long@ucop.edu.
Californian Black Trailblazers
Explore the rich history of African-Americans in the Golden State through this event series featuring Black Californians who led the way in politics, history and culture. For questions about these events, please contact Joyce Price or Roni Wilson.
Shirley Weber, Ph.D., California Secretary of State
Feb. 13, 1 – 2 p.m.
Shirley Weber Zoom link
We're excited to kick off this event series with a presentation by Shirley Weber. Dr. Weber is the first African-American to serve as California secretary of state, the fourth woman to serve in this role, and only the fifth Black person to serve as a state constitutional officer in California's 170-year history.
Allensworth State Historic Park Virtual Tour
Feb. 14, 12 – 1 p.m.
Allensworth Zoom link
Mr. Solwazi, from Friends of Allensworth, will walk us through a virtual presentation on the establishment and history of the first Black town founded and funded by decedents of Black American slaves.
"Summer of Soul" Film Screening
Feb. 15, 3 – 5 p.m.
Summer of Soul Zoom link
Join BSFO in watching "Summer of Soul," a documentary film about the 1969 Harlem Cultural Festival, directed by Ahmir "Questlove" Thompson.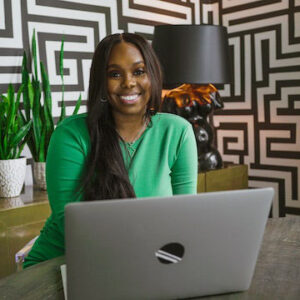 Blacks in Tech
Feb. 16, 1 – 2 p.m.
Blacks in Tech Zoom link
Join our panelists as they discuss technology and African-American representation pertaining to historic contributions made throughout California. This event will feature Marsha Evens, UC Merced, and Marie Sylla, Amazon EDI.
Celebrating 50 Years of Hip-Hop
Feb. 17, 1 – 2 p.m.
Hip-Hop Zoom link
In honor of the 50th Anniversary of hip-hop, join our panelist discussion on the musical influence Blacks have contributed to Californian culture. This event will feature:
• H. Samy-Alim, professor and David O. Sears Presidential Endowed chair in the Division of Social Sciences, UCLA. He is faculty director of the UCLA Hip Hop Initiative and the author of several books and papers on hip-hop culture.
• Pen Hershaw, host of the radio series "Rightnowish" on KQED-FM and the author of "OG Told Me," a memoir about growing up in Oakland.
• Lionel Bea, 37-year entertainment executive and Too $hort's former manager
Tags:
Black History Month
,
BSFO
---