FOW Phase 2 launches with lively staff events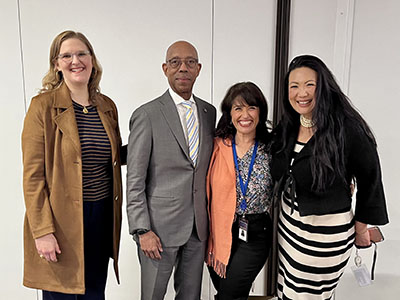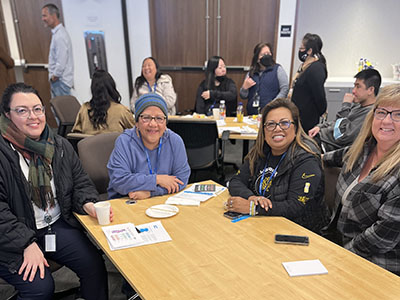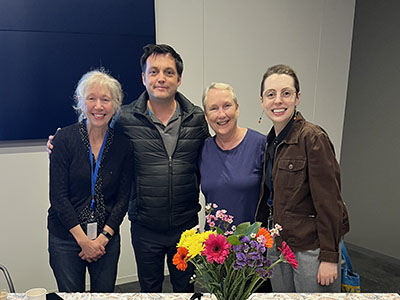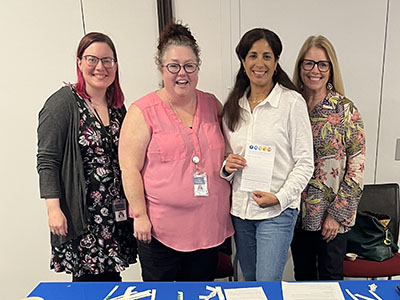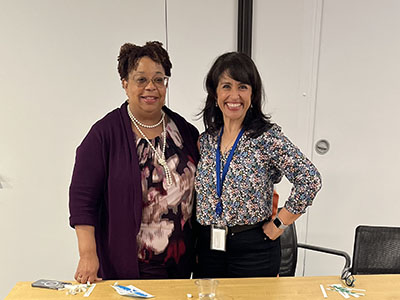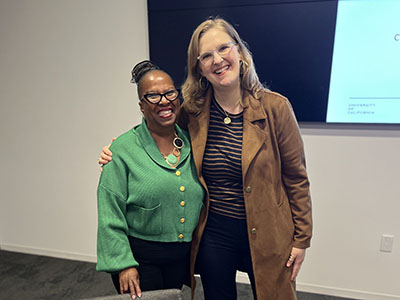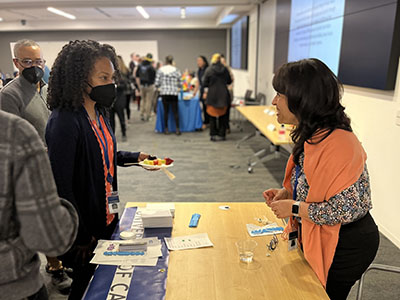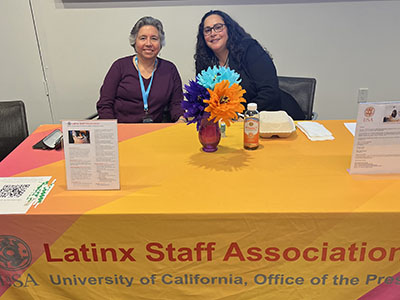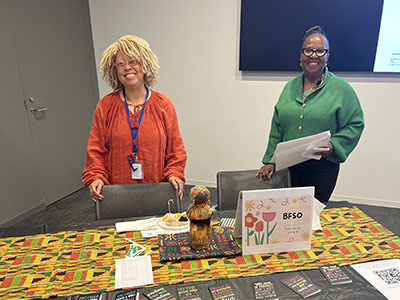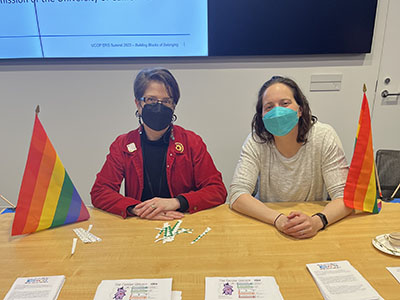 For more event photos, check out this Box folder (login required).
Last week, UCOP kicked off the first week of in-person anchor days for Future of Work Phase 2. President Drake and Executive Vice President/Chief Executive Officer Rachael Nava issued a letter to welcome colleagues coming to the office for the first time and those returning to the office more often, while also thanking those who have worked on-site every day for the past three years.
UCOP's Future of Work Team and Employee Resource Groups (ERGs), partnered to produce Community and Connection events along with the first-ever Equity, Participation, Inclusion and Community (EPIC) Week.  The events, which were in-person and virtual, encouraged participation, community and fun.
The Latinx Staff Association held an inspired discussion with Juan Sánchez Muñoz, Chancellor of the University of California, Merced. LaSA also teamed up with OP Staff Assembly to create a Cultural Exchange Event that encouraged teams to explore new cultures with each other over the week.
Multiple ERGs – including the Asian and Pacific Islander Staff Association, Black Staff & Faculty Organization, and Native American, Indigenous and Pacific Islander Staff Association – offered a series of movies that gave staff opportunities to participate in person or via Zoom.
The first Future of Work Community and Connection gathering, on Tuesday, April 4, was a morning networking event featuring a variety of healthy and delicious breakfast treats.
On Wednesday afternoon, the Future of Work team partnered with ERGs to host an Employee Appreciation Dessert Social and Involvement Fair. Guests enjoyed an opportunity to meet ERG leaders in person and to explore the many social opportunities available at UCOP while enjoying a sampling of healthy and decadent treats.
Additional virtual events included a show-and-tell, karaoke and virtual bingo event exclusive to UCOP employees. In Oakland, employees were also invited to a gaming and coffee session.
As future activities are planned across UCOP, all employees are encouraged to learn more about UCOP's ERGs and join. You may sign up for multiple ERGs at once by completing this form.
For questions about EPIC week events, contact Dennis.McIver@ucop.edu. For questions regarding Community and Connection events, contact UCOP-FutureofWork@ucop.edu.
Tags:
Community and Connection Events
,
EPIC Week
,
Future of Work
---