UC's top 10 stories of 2015
From expanding enrollment to tackling climate change, 2015 was a big year for the University of California. Here are UC's top 10 stories of the past year.
Expanding educational opportunities
In November, the UC Board of Regents approved a budget plan to enroll an additional 10,000 California undergraduates over the next three years, including 5,000 freshman and transfer students in 2016-17. The university also extended to Jan. 4 the deadline for students to file applications to transfer for fall 2016 and unveiled Transfer Pathways, which provide a single set of courses community college students can take to prepare for admission in a given major across any of UC's nine undergraduate campuses. The new pathways cover coursework for 10 of the most popular majors; another 11 disciplines will be added in early 2016.
Improving social mobility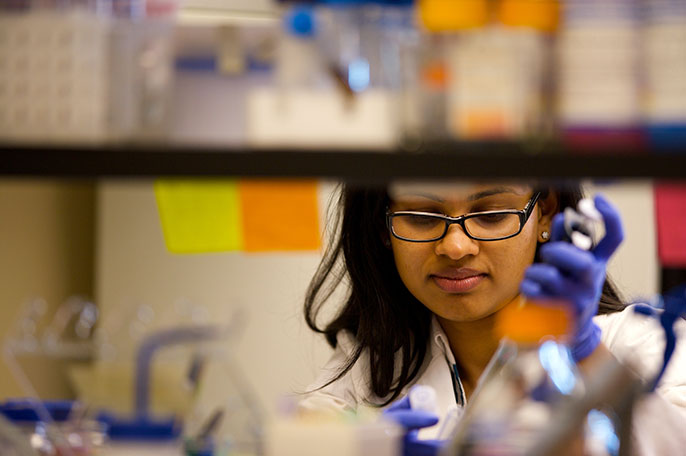 UC enrolls more low-income students (42 percent) than any other institution of its caliber and more than 40 percent of UC freshmen are first-generation college students. UC's efforts to improve social mobility received national recognition in September. With the release of its College Access Index, the New York Times called UC an "upward-mobility machine" for having six campuses in the top seven spots in its ranking of economic diversity at the nation's top colleges. Washington Monthly, which assesses universities on how well they serve the public interest, ranked four UC campuses among its top six, with UC San Diego first and UC Riverside second.
Honoring excellence
In addition to topping the Washington Monthly rankings, UC also shined in other university rankings. For example, half of the nation's top 10 public universities were UC campuses in U.S. News & World Report's list of leading U.S. public universities. Nine UC campuses were included in the 2015 Academic Ranking of World Universities, compiled by Shanghai Jiao Tong University, including four in the top 20. All 10 UC campuses were included on a list of the 1,000 best universities in the world, issued by the Center for World University Rankings, including four in the top 30.
Bending the curve on climate change
UC made big strides in its pledge to become carbon neutral by 2025, hosting its first university-wide "Cool Campus Challenge," and convening a summit in October at UC San Diego, where researchers unveiled 10 scalable solutions for moving the world toward carbon neutrality. The "Bending the Curve" report, compiled by 50 top UC experts, helped build momentum toward the U.N. Climate Change Conference in Paris, where UC announced it joined the Breakthrough Energy Coalition, an influential group of investors led by Bill Gates that is committed to investing in technology that can help solve the urgent energy and climate challenges facing the planet.
Investing in innovation
As California's primary public research university, UC is a leader in developing new knowledge and moving its discoveries into the market so they can benefit the economy, society and planet. UC research last year led to 86 new startups and the creation of 1,769 new inventions — the equivalent of nearly five new inventions per day. To further such efforts, UC announced in December that Silicon Valley entrepreneur Vivek Ranadivé will lead a fund and build a team to invest in innovation opportunities emerging from UC, anchored by a $250 million commitment from the UC Office of the Chief Investment Officer. The university also hosted primeUC, a competition with the goal of giving a boost to some of UC's most promising life-science startups. The UC Grad Slam contest gave graduate students representing each of UC's 10 campuses a chance to deliver the most illuminating three-minute explanation of their work.
Tackling the global food challenge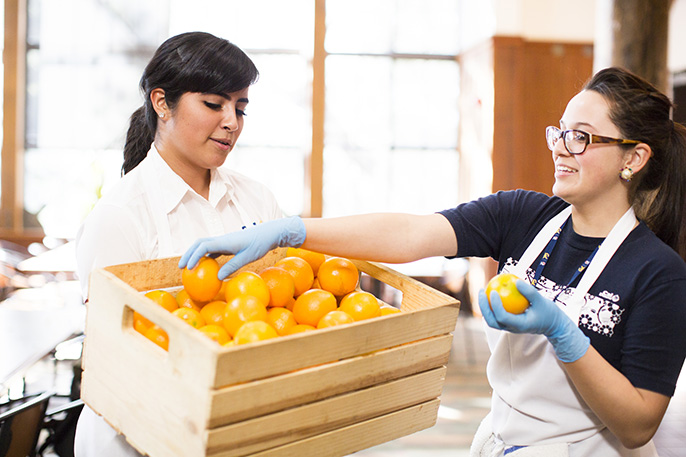 The first year of UC President Janet Napolitano's Global Food Initiative was marked by the organization and launch of a variety of pioneering programs around food issues. UC formed more than 20 working groups that are developing toolkits and best practices that can be shared at the campus level and beyond. UC also launched a Global Food Initiative student fellowship program at all 10 UC campuses, UC Agriculture and Natural Resources, and Lawrence Berkeley National Laboratory. The initiative advanced a national dialogue around food issues through the creation of Mark Bittman's "California Matters" video series and the creation of the UC Food Observer blog.
Credit: Cailey Cotner/UC Berkeley
Advancing health through technology
Technology is helping UC propel scientific advances that could lead to more precise health care. Gov. Jerry Brown launched the California Initiative to Advance Precision Medicine with UC. The initiative announced funding for two projects that seek to yield quick results for patients: one to match cancer therapies to individual children based on genetic characteristics of their tumors and the other to use genetic sequencing to diagnose patients hospitalized with acute infections. The year also saw a slew of studies around a groundbreaking gene-editing technique created by UC Berkeley biochemist Jennifer Doudna. For example, UC scientists created a strain of mosquitoes that could be capable of rapidly introducing malaria-blocking genes into a mosquito population through its progeny. The technique could someday be adapted to eliminate malaria.
Using water more wisely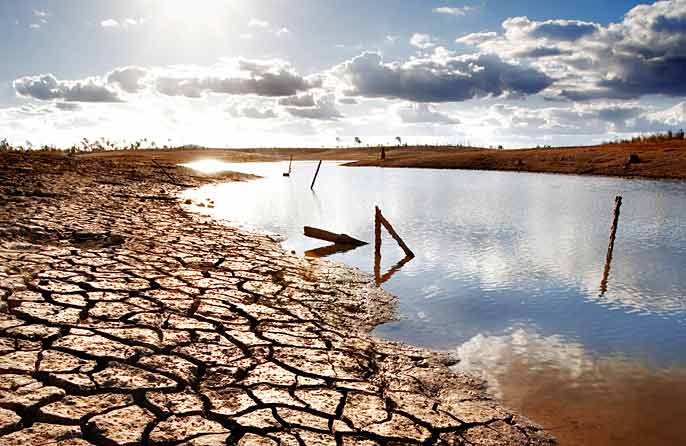 As California faced its fourth year of drought, UC ramped up efforts to conserve water on campuses, educate the public and find solutions to improve water management. The UC Water Security and Sustainability Research Initiative launched to give state and regional water managers more certainty about water supplies. As part of the President's Research Catalyst Awards, a UC collaborative will estimate how crops like tomatoes and alfalfa respond to drought using varying farming practices and irrigation methods. Also, UC Berkeley and UC Riverside are part of the Urban Water Innovation Network, which is helping communities increase the resilience of their water systems and enhance preparedness for responding to water crises.
Providing fair wages
UC is California's third largest employer — behind the federal and state governments — with some 195,000 employees. Calling it "the right thing to do," UC President Napolitano announced in July that the minimum wage for its direct and contracted workers will be raised to $15 an hour over the next three years. In addition, she directed that all contractors doing business with UC comply with government and university workplace laws and policies.
Celebrating campus milestones
Two UC campuses celebrated their 50th anniversaries in 2015: UC Irvine and UC Santa Cruz, as did the UC Natural Reserve System. UC Irvine also invested its sixth chancellor, Howard Gillman, who outlined his vision for the campus's second half-century. On UC's oldest campus, UC Berkeley, the Campanile clock tower turned 100, while UC's youngest campus, UC Merced, turned 10 with the promise of a fruitful future, as UC Regents approved a campus expansion plan.
---