UCOP celebrates Mardi Gras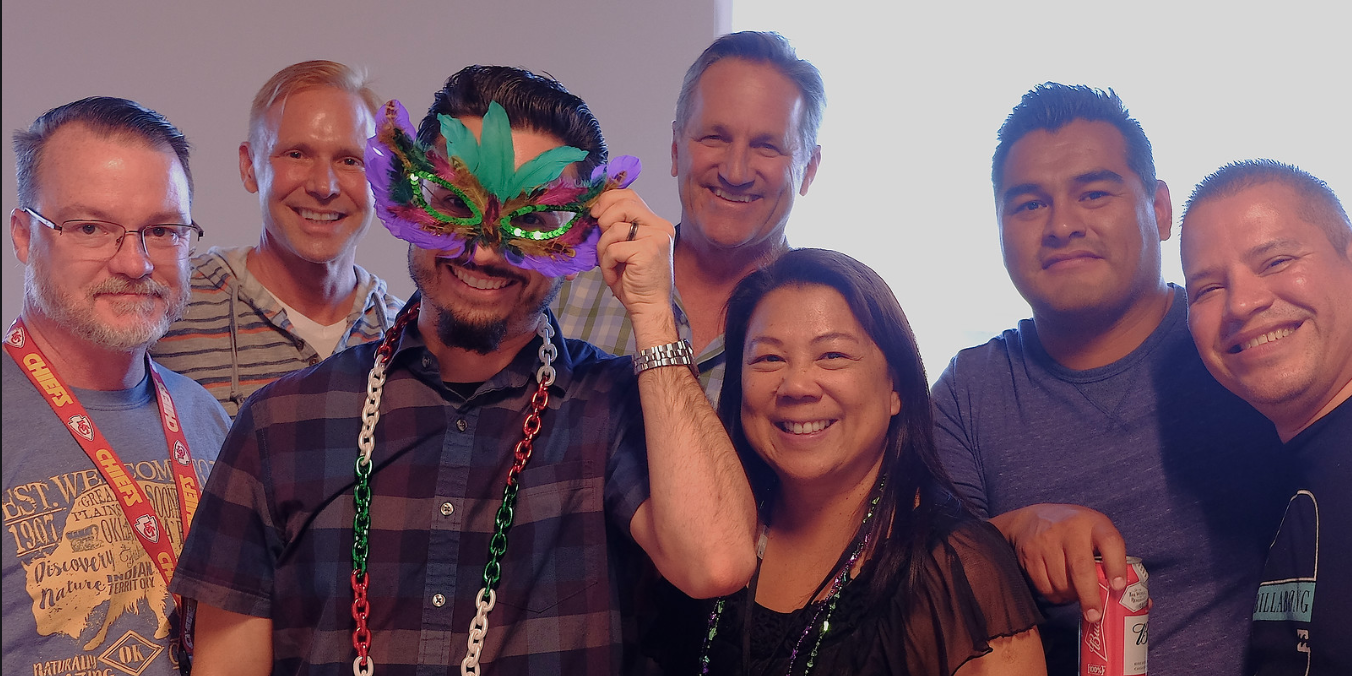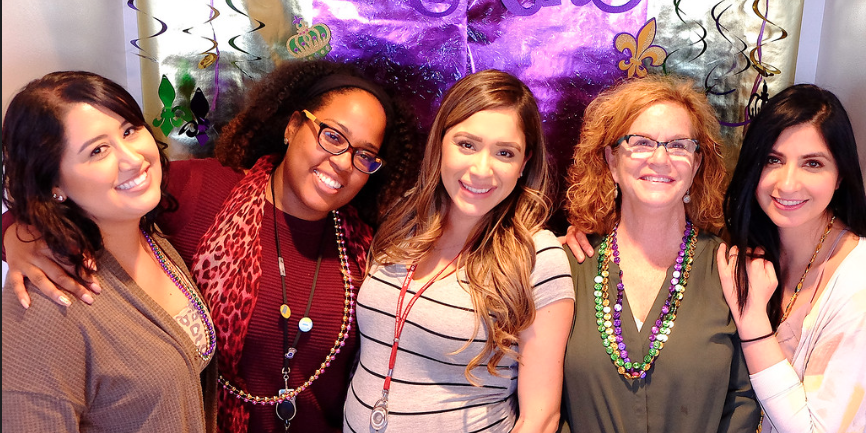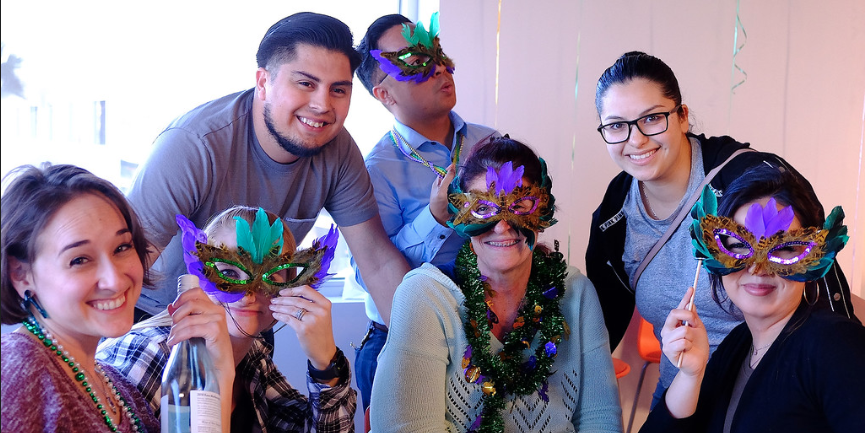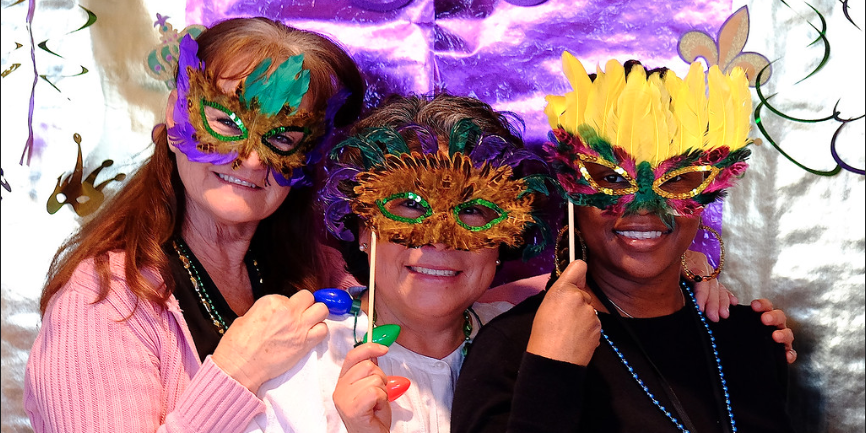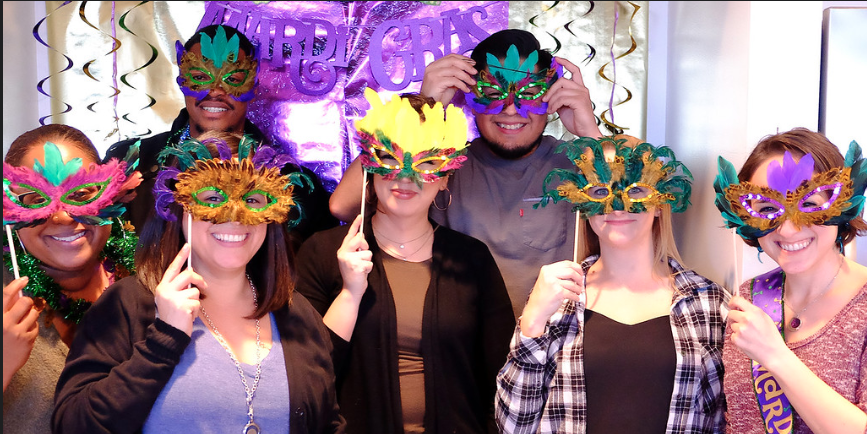 Last Friday, March 15, a jubilant sea of purple, green and gold glitter, sequin masks, beads and balloons welcomed UCOP staff members to Mardi Gras celebrations at Franklin Street and the UCPath center.
The celebrations — the first Mardi Gras at UCPath — were organized by the OP Staff Association as staff appreciation events.
More than 150 guests took part in great conversations and networking opportunities as they donned Mardi Gras beads and enjoyed lively music, refreshing drinks and delicious New Orleans-style cuisine.
"This annual event is a favorite of many UCOP staffers year after year," says Business Analyst Nikki Lopez. "It's easy to tell why— it's a whole lot of fun!"
Thanks to everyone who helped make this year's Mardi Gras a success.
Professional Development Program Awards: Deadline Extended
Another popular OPSA program is the annual Professional Development Awards, which help employees at all locations pay for personal career advancement training. The application deadline for this year's awards has been extended to Friday, April 19. Download an application or learn more.
---