Volunteers clean the UCOP Franklin building in Oakland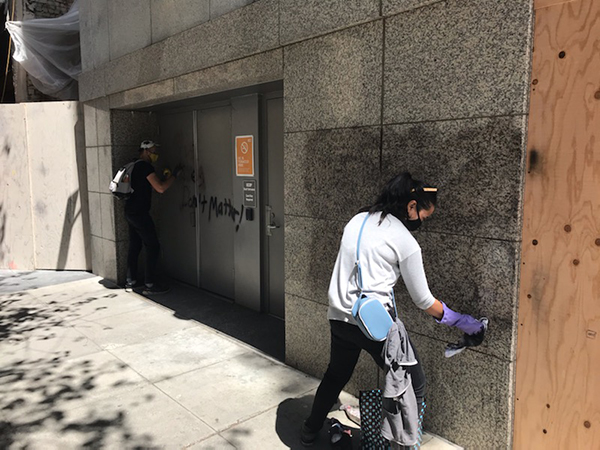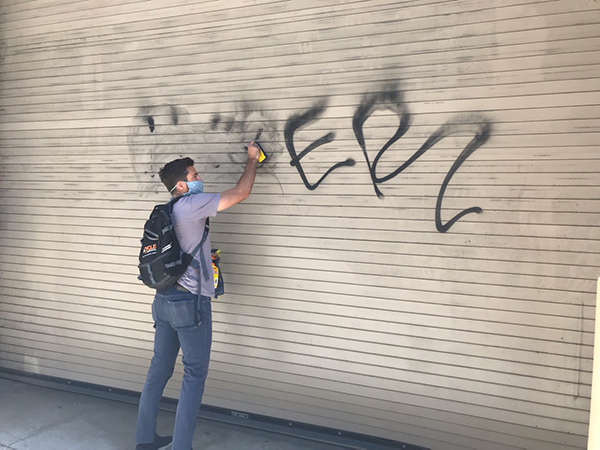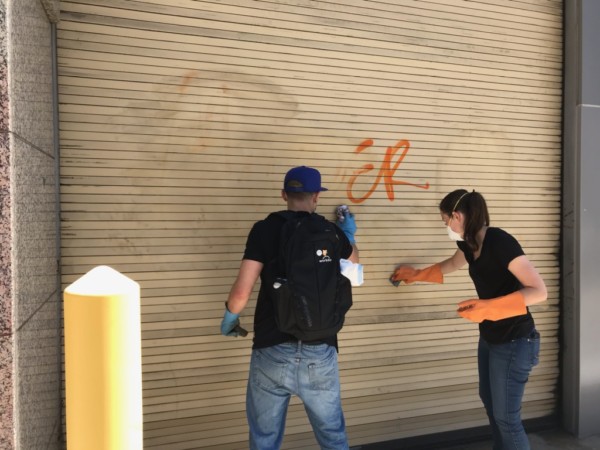 On Monday, June 1, when UC Security Guard Lee West returned to work following the weekend's protests, he was surprised to find a small group of people cleaning graffiti from the UCOP Franklin Building. UCOP is extremely grateful to these local volunteers for their work on behalf of our workplace and community.
The cleanup was organized by local volunteers, including:
Charlese Banks, founder, The Town Experience
Lili Gangas, chief technology community officer, Kapor Center
Steve Snider, executive director, Oakland Central
Ambassadors from Uptown & Downtown central business districts
We are "Oakland SmallBizTaskForc.e" — COVID-19 pandemic & protest response team, which includes Square and ICA Fund Good Jobs
Supporters and participating local businesses included:
90's Experience Museum
Bar Shiru
Betti Ono
Kev Choice
Kingston 11 Restaurant
Representatives from the mayor's office
SBVRSL Media
Shayla Jamerson, founder, SoOakland
Square, Pandora, Kapor Capital
Volunteers from these businesses cleaned, donated supplies or made monetary donations. Local construction companies brought building materials as well.
The Town Experience has also started a GoFundMe for impacted local businesses. You can donate here.
Tags:
Franklin
,
oakland
---