There's still time to vote for UCOP's staff leadership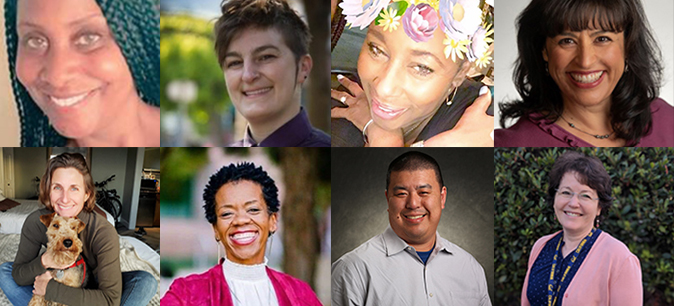 There's still time to help drive the direction of staff leadership at UCOP: Vote for new members to the OP Staff Assembly Steering Committee by Friday, June 19, at 5 p.m.
Committee members facilitate dialogue between staff and leadership, drive change and support staff interests. Each committee member's term lasts two years. All UCOP career employees are eligible to vote in this election.
2020 candidates
Candidate statements are available on the OPSA website.
Trish Dolan, Regents Coordinator, Capital Asset Strategies & Finance
Chase Fischerhall, Associate Director of Academic Preparation, Student Affairs
Karen Fox, Administrative Assistant, Student Affairs
Nicola Gruen, Development Analyst, Institutional Advancement
Teresa Jackson, Executive Assistant, UC Health
Carol Lake, Financial Analyst, Risk Services
Nakisha Rice, Administrative Officer, Risk Services
Patrick Rogers, Web Applications Engineering Manager, ITS
Tony Yang, Project Policy Analyst, UC Health
2020 Election Timeline
June 10: Candidate meet and greet at OPSA meeting (all staff welcome)
June 19: Voting deadline
June 23: New Steering Committee members announced in Link
July 8: First OPSA Steering Committee Meeting with new members
Questions? Contact OPStaffAssembly@ucop.edu.
Tags:
OPSA elections
,
OPSA steering committee
---