The do's and don'ts of secure file storage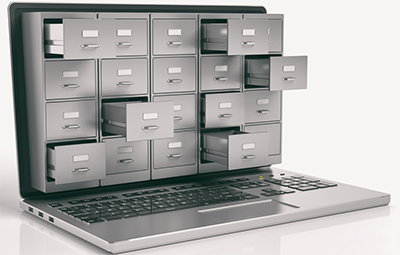 You know it's important to avoid clicking on links in spam and phishing emails, and you're already using strong passwords, but do you know where to store your documents — and where not to store them — to keep your information safe?
If your desktop contains files, files, everywhere, here's how to control the chaos and secure your important documents.
The do's: Where to save sensitive files
If your files contain sensitive data — like Social Security numbers, legal or financial data, or personal information — you need secure storage!
Use Box to store all sensitive files. Box is protected through multifactor authentication and is the best place to secure files with sensitive data. If your files are stored on your hard drive, desktop or another location, move them to Box.
Secure sensitive documents on SharePoint. There's one exception to Box storage: If you currently have files with sensitive data on SharePoint, you do not have to move them to Box. But you must immediately contact sharepoint@ucop.edu to request additional security for your SharePoint site. Going forward, all sensitive documents should be stored on Box (do not add any more sensitive files to SharePoint).
Only share files on a "need to know" basis. Sensitive files stored on Box should not be shared with users outside of UCOP, or with UCOP colleagues who do not have a valid business need to access them, without specific approval from your manager.
The don'ts: Where not to put sensitive files
Follow these steps to ensure your files are protected:
Don't use your (non-UCOP) personal computer or device when working with sensitive information.
Don't store sensitive files on your local hard drive or on department shared drives.
Don't store sensitive files on a portable thumb drive.
Stay tuned for more!
The UCOP ITS team will soon be sharing more tips for working securely, including more about sharing sensitive data. For questions in the meantime, contact infosec@ucop.edu.
Tags:
cybersecurity
,
electronic files
,
file storage
---