Employee Resource Group info session, volunteer opportunity and employee events
There are no shortage of employee events at UCOP! If you've been looking for an opportunity to connect with colleagues, check out one of these upcoming opportunities.
February 8: Tsai & Yang at the Movies
Join the Asian Pacific Islander Staff Association (APISA) for another installment of the popular Tsai & Yang at the Movies event series!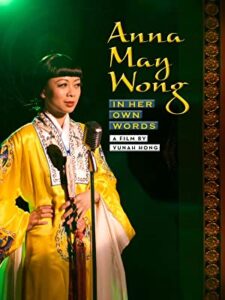 We will be showing the documentary "Anna May Wong: In Her Own Words," followed by a discussion. Anna May Wong was one of the few actors to transition from silent to sound cinema, yet she spent most of her career typecast as a painted doll or dragon lady. For years, generations of Chinese Americans frowned upon the roles she played. Today, a younger generation of Asian Americans see her as a pioneering artist. Yunah Hong's documentary explores the impact Anna May Wong had on Asian Americans in cinema.
For more information, please contact Benjamin Tsai or Tony Yang.
February 14: Employee Resource Group Information Session
Find out how to get more involved at UCOP by joining an Employee Resource Group (ERG)! Leaders of UCOP's ERGs will offer information about their organizations' history, members and opportunities to get involved. We'll also discuss the benefits of participating in local staff organizations and answer questions you may have. All are welcome to attend, from new employees to senior leaders! You can also find out more about UCOP ERGs here.
What: UCOP ERG Meet and Greet Session
When: Feb. 14, 1:10 – 2 p.m. (PT). Please note the session will start at 1:10 to accommodate returns from lunch breaks.
For questions, contact Dennis McIver.
February 17: Staff Assembly Virtual Bingo
The OP Staff Assembly invites all staff to attend virtual bingo with colleagues from all UCOP locations, as well as UC Berkeley, UCLA, UC Riverside, UC Santa Barbara and UCSF. Bingo will be led by UC Riverside Staff Assembly's Director of Finance Penni Ebina and another special guest from UC Riverside. There will be two virtual sessions — a matinee and an evening session. Instructions and rules will be sent to each participant prior to the games.
What: Staff Assembly Virtual Bingo
When: Feb. 17, 12 – 1 p.m. and 6 – 7:30 p.m. (PT).
Register online here (Register by 5 p.m. on Feb. 16)
For questions, contact Shirley Bittlingmeier.
Tags:
APISA
,
employee resource groups
,
leadership
,
OPSA
,
volunteering
---