OPSA Steering Committee elections: Cast your vote by Monday!
Your vote matters! Voting runs through June 26 at 5 p.m. (PT) for the Office of the President Staff Assembly (OPSA) Steering Committee elections.
Please take a moment to review the candidates who want to represent you and cast your vote!
2023 – 2025 term candidates and statements
Danielle Gunkel, Sr. Business Systems Analyst (Oakland) 
Prior to joining UCOP, I worked for 14 years at Indiana University, where I had many opportunities to engage with, contribute to and benefit from employee-led organizations similar to OPSA. Examples of committees and groups that I had the privilege to serve on while at IU include Women in IT, Professional Development Committee for the Enrollment Management Department, Continuous Improvement Committee system-wide and IUB Staff Council Networking events.  I saw firsthand how participation helps connect employees to the university mission, each other and the value provided to our constituents.  Through policy discussions, program development and advocacy OPSA has a significant impact on influencing our institution.  When I joined UCOP a year ago, I knew I wanted to continue to give back in this capacity at my new professional home, while learning more about the university community and my colleagues.
Giselle Jose, Coordinator and Training Specialist (Oakland)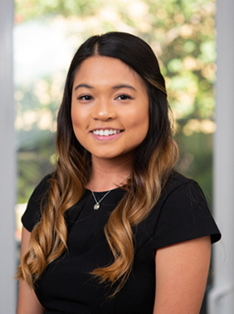 I'm interested in joining OPSA because of the opportunities it provides to make an impact, to build community and to grow professionally and personally. I want to make a difference at UCOP beyond my work responsibilities; being involved with OPSA and its subcommittees will allow me to do that.
Rosalva Lepe, Benefits Associate (UCPath Center)
I would like to be part of the OP Staff Assembly because I have taken the time to attend some of their meetings and I enjoy the discussions that take place. As a UCPath employee who is non-represented, I think it is very important to speak up regarding issues or concerns that we see as employees daily. Contributing to this committee would allow me to bring forward any concerns that arise and be the voice for my department.
Tom Myers, Employee Experience Analyst (UCPath Center)
My interest in becoming a member of OPSA is primarily to help give staff a voice to leadership regarding policy, work environments and the UC values of inclusiveness, transparency and accountability. While I genuinely believe that UC already demonstrates its commitment to these values, my concern is that our current culture and internal infrastructure need to be more aligned to ensure that the values describe the organization from top to bottom. While I need to be realistic about how much OPSA can make an impact in these areas, the opportunity for OPSA to collaborate or partner with other groups and initiatives within UCOP, could be one of the best ways to collectively realize the values UCOP is trying to embody.
Lisa Smith, Payroll Supervisor (UCPath Center)
(No photo provided)
Over the past two years, I have been honored to serve as OPSA vice chair. I have seen the commitment that this group has to all staff at OP. I would love to continue for another term to help provide staff with a voice and to represent us all as we address the challenges of FOW, equity, anti-racism and more.
Angela Porras-Weydemuller, Benefits Analyst (UCPath Center)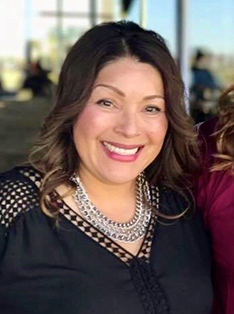 I would like to join the OP Staff Assembly Steering Committee to contribute and improve the community and culture for all staff members.  I have a proud history of serving my schools, community and personal interest groups in a variety of roles.  I enjoy working with my peers in finding solutions to better the workplace experience.
For questions, contact teresa.jackson@ucop.edu.
Tags:
OPSA
,
OPSA election
---