Annual UCOP Pride ice cream social returns to Oakland
On June 27, the UCOP Pride employee resource group's annual ice cream social event returned to Oakland for the first time since the start of the COVID-19 pandemic.
This year, Pride members handed out iconic chocolate, vanilla, strawberry, cappuccino and mint IT'S-IT ice cream oatmeal sandwiches, along with gluten and soy-free vegan ice cream from local favorite Mr. Dewie's Cashew Creamery.
Several members spoke at the event to share our mission and values. They advocated for supporting transgender, gender nonconforming and non-binary colleagues through gender-inclusive restrooms, and invited attendees to the upcoming workshop, "Everybody's Gotta Go: The Importance of Safe Restroom Access."
President Drake attended the event and provided closing remarks.
UCOP Pride invited attendees to complete a short quiz for a chance at winning an Amazon gift card. Congratulations to winners Mey Saechao, Jane Schnorrenberg, Carlos Ortiz, John Kratz, Jacob Lavin, Rachael Hu, Jill Erbland, Partha Chakraborty and Amina Assefa! If you missed the event, you can download the quiz (PDF) and the answer sheet (PDF).
UCOP Pride thanks President Drake for his remarks and everyone who attended in support of our employee resource group.
UCOP Pride would also like to recognize two members who are retiring this year: Gregory Sykes, academic data and compensation director, 34 years of service, and David Alcocer, associate vice president for budget analysis and planning, 21 years of service. Gregory and David, thank you for your dedication to UCOP Pride and the values we stand for. Your contributions have made UCOP a better, more equitable and inclusive place for us all. We wish you all the best in retirement!
Event photos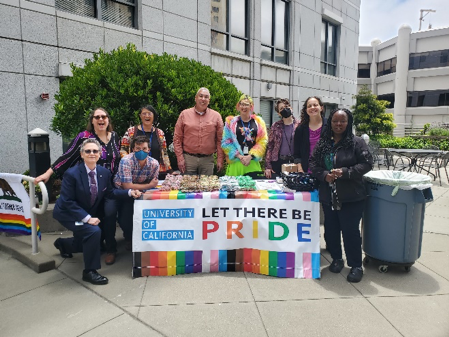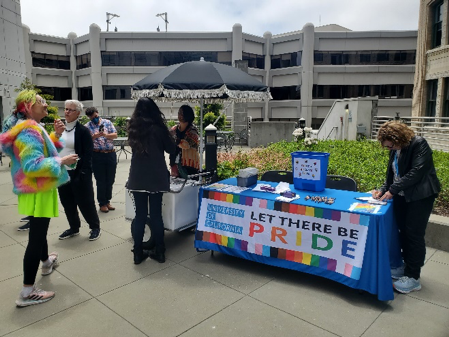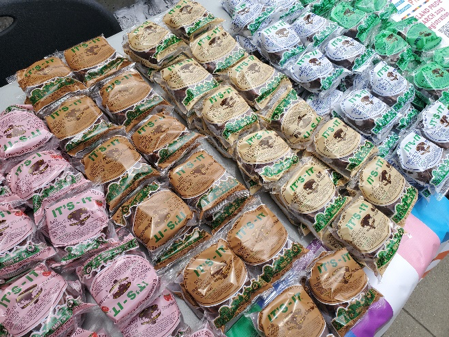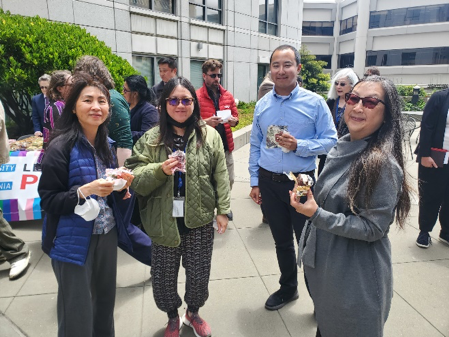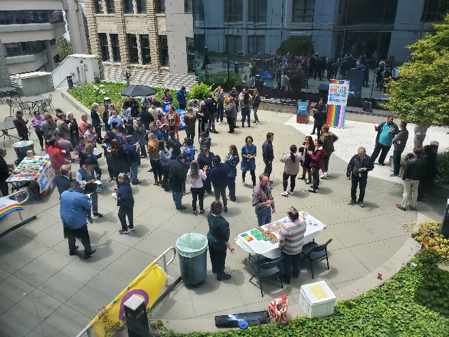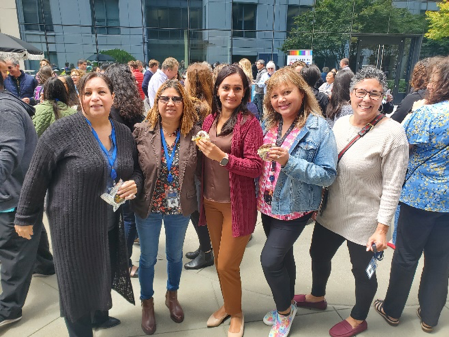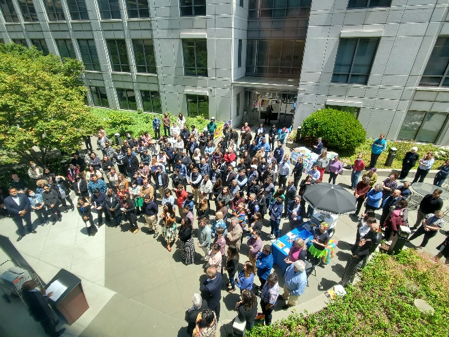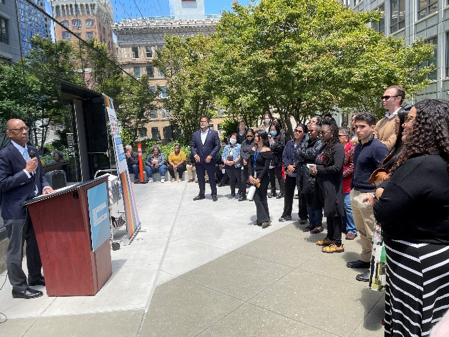 Check out more event photos on Box (log-in required)
About UCOP Pride
UCOP Pride is an employee resource group dedicated to providing advocacy, education and community-building for the lesbian, gay, bisexual, transgender, queer, intersex, genderqueer and non-binary community, and its allies, within UCOP and beyond. Learn more about us at ucop.edu/pride.
Tags:
ice cream social
,
President Drake
,
UCOP Pride
---