Check out the new Oakland furniture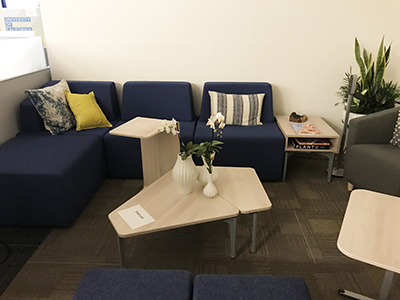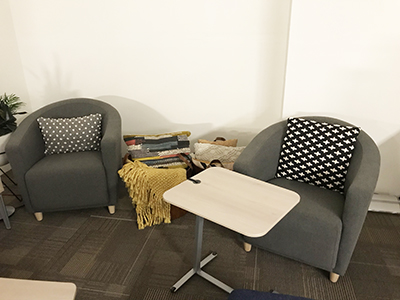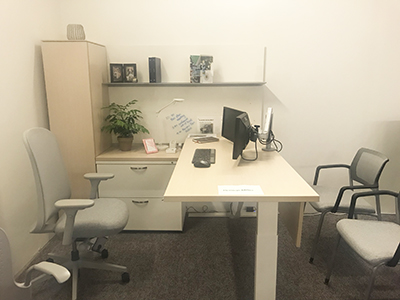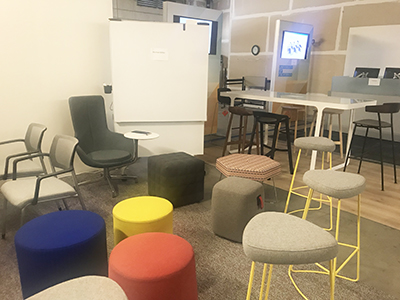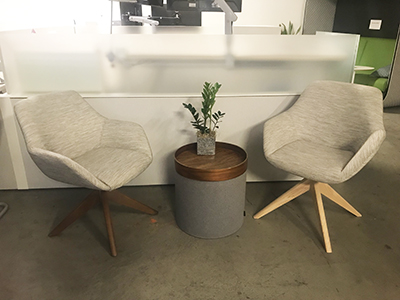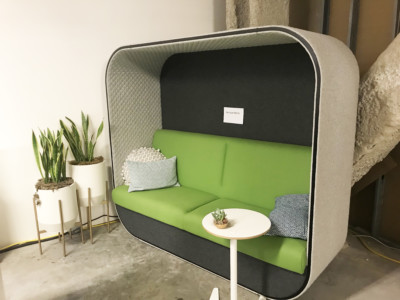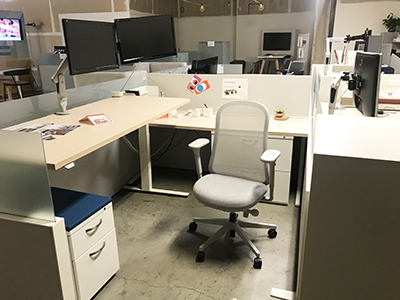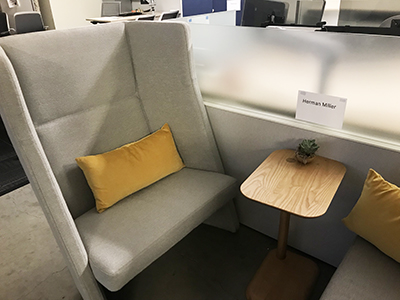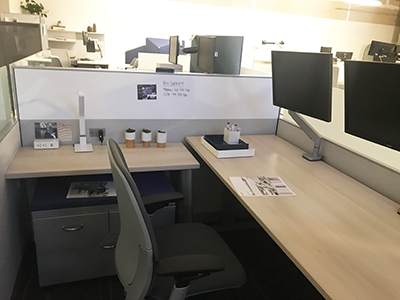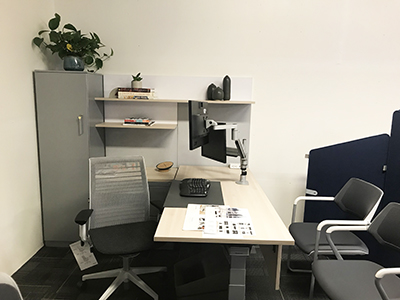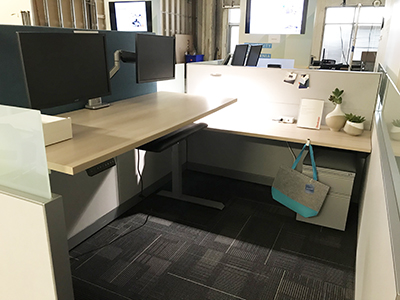 A few photos of the sample Oakland office furniture, on display in Lobby 2 of the Oakland Franklin building through July 12.
The Building and Administrative Services (BASC) team is in the final stages of selecting the new furniture vendor for the Oakland office move and renovation. The two finalists — Steelcase and Herman Miller — have each set up a display of sample workspaces in Lobby 2 of the Franklin building. The displays are open Monday through Friday, from 11 a.m. to 1 p.m., through July 12. Check them out and share your feedback!
What do the installations entail?
Each vendor has displayed multiple furniture samples for cubes, enclosed offices, collaboration and conference rooms.
What qualities did BASC look for when selecting these furniture vendors?
BASC's goal is to create spaces that inspire, are inclusive, encourage employees to flourish and support a happier and healthier workforce. To meet this aim, the new workspaces consider light, comfort, movement, sound, community and other important factors.
BASC selected vendors that provided a cost-effective solution while integrating workspace best practices. Both vendors offer:
Refreshed, renewed workspaces
A focus on ergonomics best practices and employee wellness
Flexibility for different working styles
Technology capabilities
Can I view the furniture online?
Yes. The furniture presentations are all saved in this Box folder. (To navigate to this folder, log into Box, then go to 1100 Broadway Public > Furniture)
How can I provide my feedback?
Stay tuned: Staff will soon be invited to provide feedback regarding the vendors and project via an online questionnaire.
Tags:
furniture
,
oakland
,
OP news
---