10-Second Bio: Rakesh Singh, tropical vacation enthusiast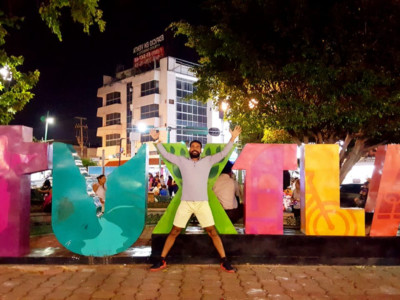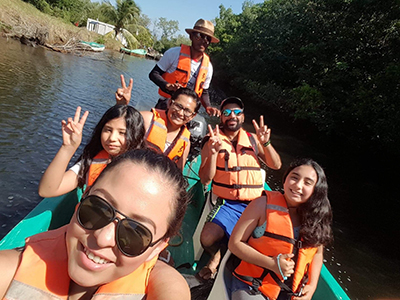 Meet Rakesh Singh, ITS senior consultant. When he's not contemplating the impact of his work on staff across UC, he's imagining his next excursion to one of the world's most beautiful beaches.
Name: Rakesh Singh
Title: Senior Consultant
Department/Unit: ITS
Location: Oakland
When I started working at UCOP: August 7, 2019
What I do for OP in 15 words or less: Support, enhance and develop UC systemwide HR/payroll systems to ensure everyone receives timely payments.
The best part about working for OP: Being a part of the multiyear implementation of PeopleSoft ERP at UC campuses. It's been interesting to learn about and contribute to an already ongoing project. I've enjoyed having an opportunity to solve problems that improve the lives of UC staff at all locations.
Something you don't know about me: I visited Chiapas last year on a three-week trip to visit my college friends. It was one of the most beautiful places that I have ever traveled and people were very hospitable.
One weird fact about the town I grew up in: The city of Amballa, India, was founded by Amba Rajput. The Sikhs captured it back from the Mughals. It has a very large Indian Army and Air Force presence.
 If I could have any job in the world (besides the one I have now), I would be: Owner of a restaurant/shack on Radhanagar Beach in the Andaman and Nicobar Islands.
~~~~~~~~~~~~~~~~~~
The 10-Second Bio is one of Link's most popular features, and for a good reason.
We all like to learn about our colleagues — what they do and enjoy about working at UCOP and what makes them tick. If you've never submitted a bio, we invite you to do so. It only takes a few minutes and it's an easy, fun way for us all to get to know the people we work with.
Submit your 10-Second Bio to Link!
Tags:
10-second bio
,
ITS
,
meet OP
,
Rakesh Singh
---