Closing the decade on a festive note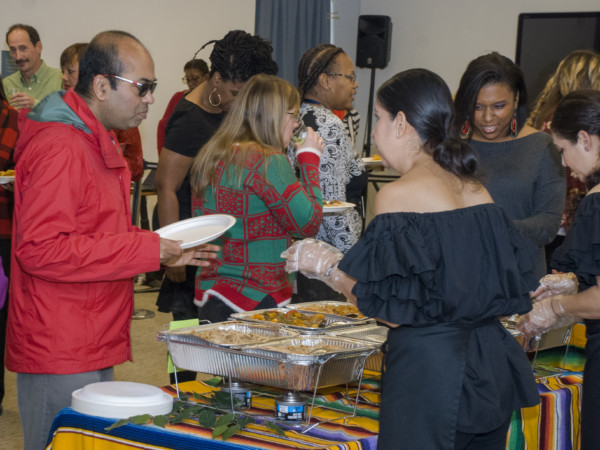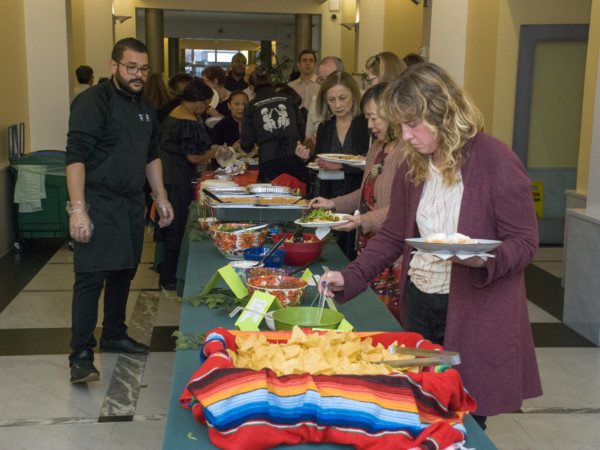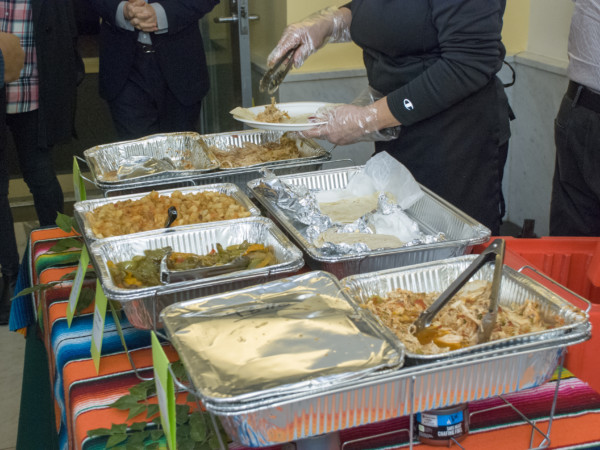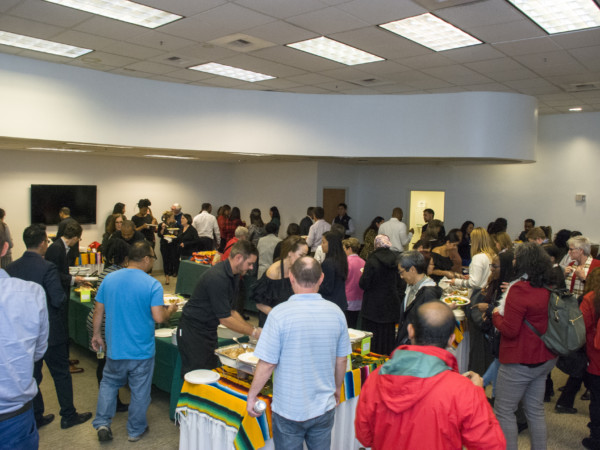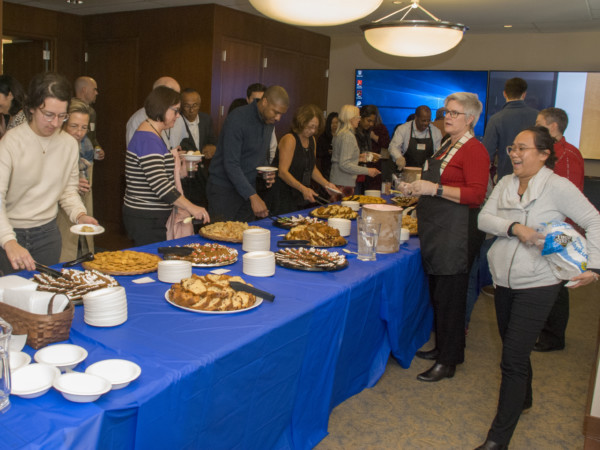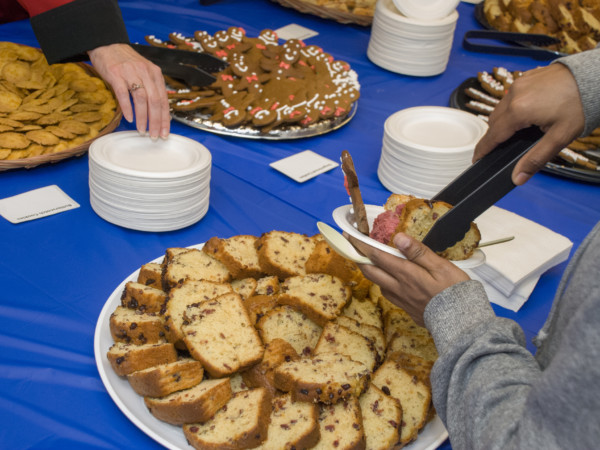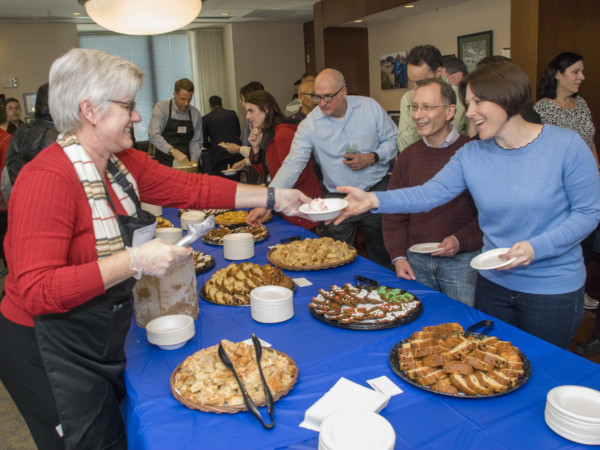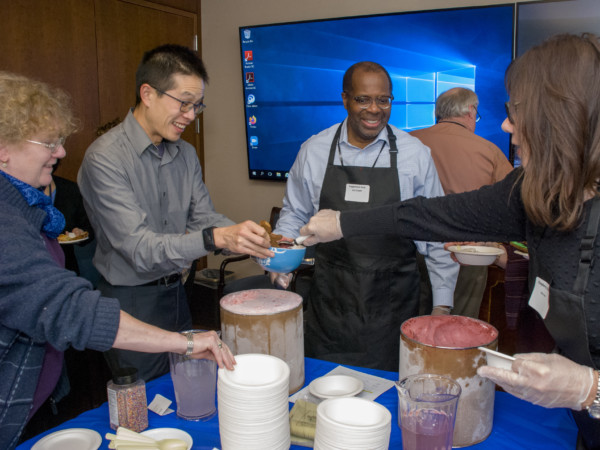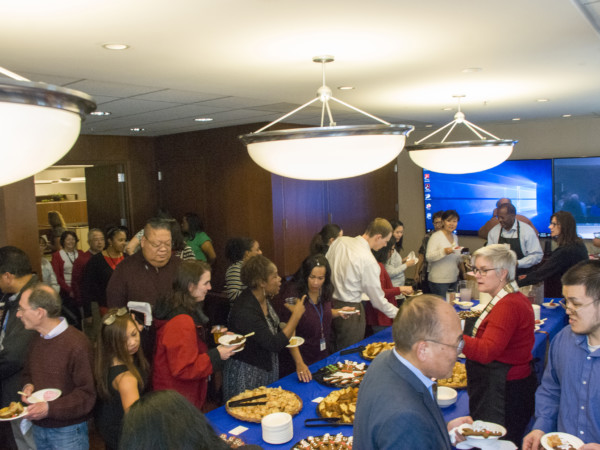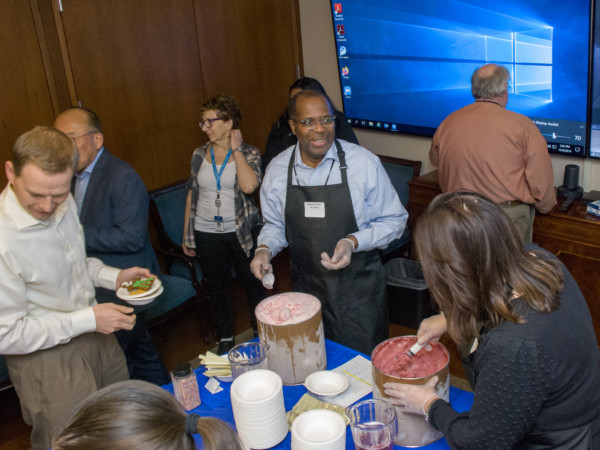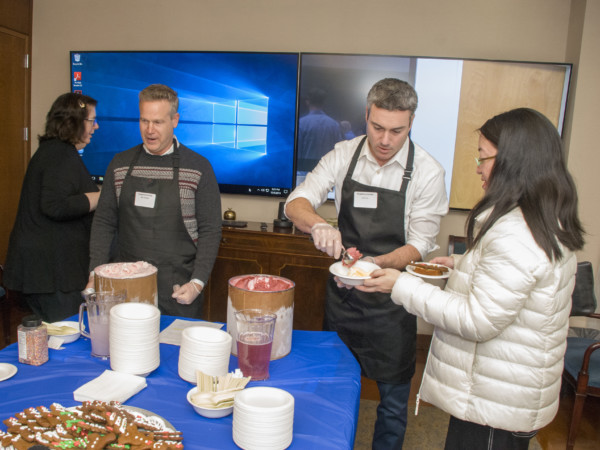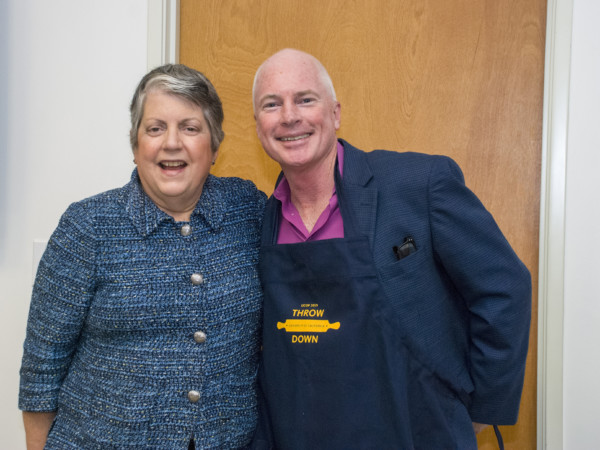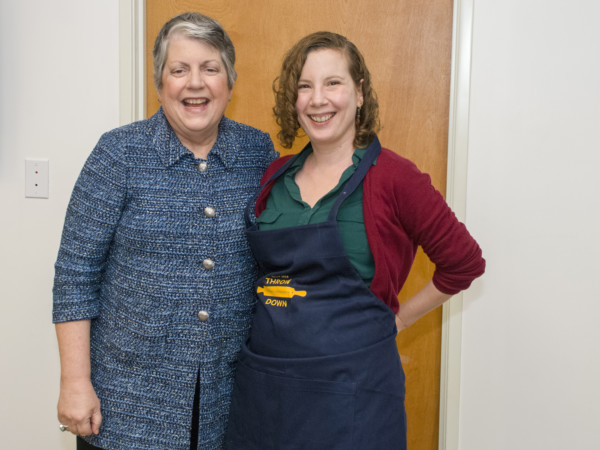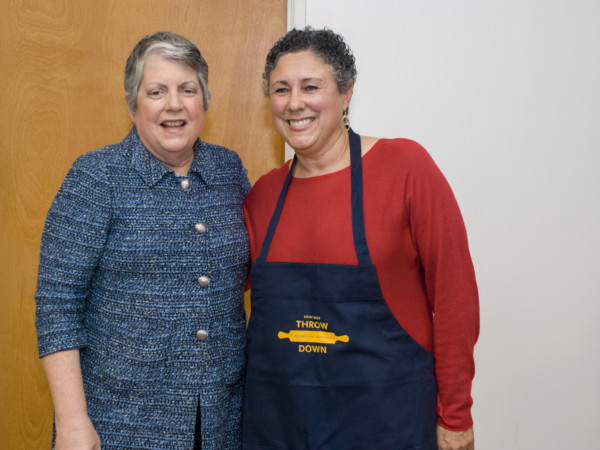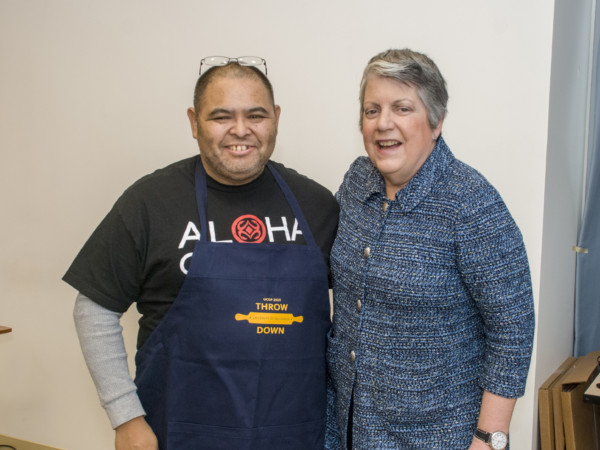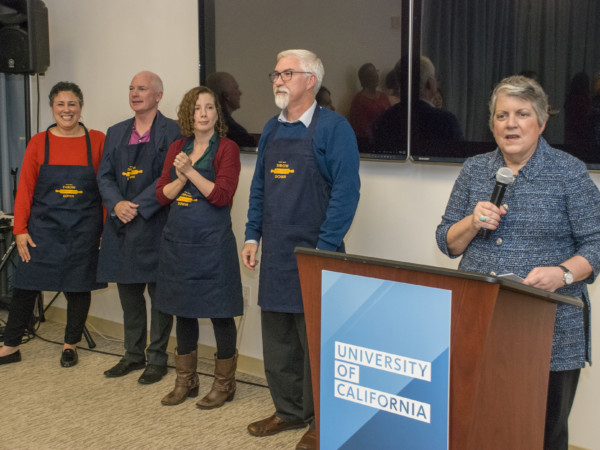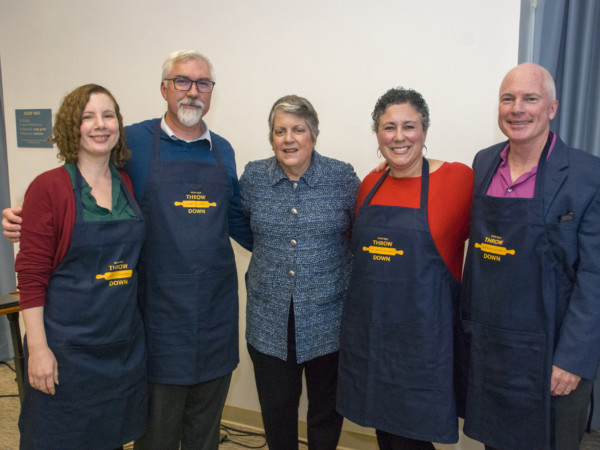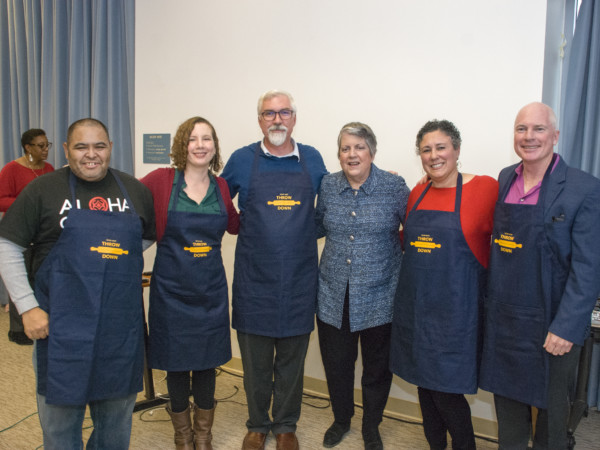 On Monday, Dec. 9, UCOP staff celebrated the end of the decade with the 2019 UCOP End-of-Year Celebration and Chef Throwdown in Oakland.
Sponsored and funded by UCOP managers and leadership, Monday's celebration included:
Full taco bars with all the fixings
Hard-hat walking tours of the 1100 Broadway building
Seasonal ice cream
Assorted cookies
And lots of holiday cheer!
In her remarks, President Napolitano acknowledged staff for their achievements over the past 12 months and noted that it was her last celebration at UCOP as UC president. "I know the University's future leadership is on your minds. As you know, this will be my last academic year serving as President.  Leading this University has been one of the brightest highlights of my career. But I know it is the right time for a fresh perspective and some new energy in this role," she said.
President Napolitano also congratulated the winners of the UCOP Chef Throwdown the previous Thursday, awarding everyone with a signature Chef Throwdown apron. Congratulations to this year's winners!
Best Soup: Dan Scannell, Turkey Soup
Best Savory Vegan Dish: Brianna Moore-Trieu, Mama Luana's Vegan Lasagne
Best Gluten-Free Sweet: Neil Ramos, Fluffy's Butterbeer Surprise
Best Cupcake: Luz De Palm, Coconut Cupcakes
Best Cookie: Jason Smith, Chocolate Chip Cookies
Thank you to the following members of the UCOP leadership team for showing their appreciation for staff by volunteering to hand-scoop ice cream at the celebration.
Michael Brown, Provost and Executive Vice President, Academic Affairs
Pamela Brown, Vice President, Institutional Research and Academic Planning
Jordan Cathey, Director of Operations, UC Health
Kelly Drumm, Chief of Staff and Special Counsel, Office of the General Council
Kathy Eftekhari, Senior Organizational Consultant, UC Agriculture and Natural Resources
Francesca Galarraga, Program Manager of Culture, Engagement, Inclusion and Diversity, OP Engagement and Diversity
Bob Hartnagel, Chief of Staff, Government Relations
Brett Henrikson, Director, National Laboratory Governance and Chief of Staff UC National Labs
Rachael Nava, Executive Vice President and Chief Operating Officer and the Chief of Staff to President Janet Napolitano.
David Phillips, Associate Vice President, Energy and Sustainability
Charlie Robinson, General Counsel and Vice President – Legal Affairs, Office of the General Council
Brad Werdick, Chief of Staff, Office of the Chief Financial Officer
Thanks to everyone who attended the End-of-Year Celebration and Chef Throwdown — and happy holidays!
Tags:
Chef Throwdown
,
End-of-Year Celebration
,
holiday party
---