Calling all UCOP cooks: Here's what your colleagues are dishing out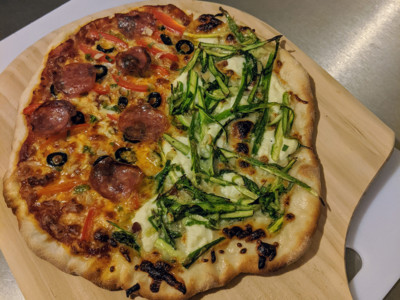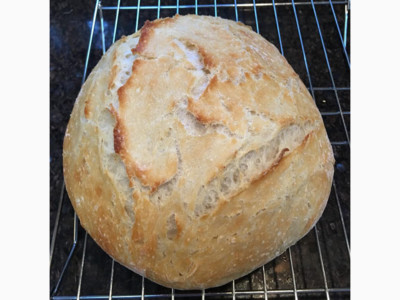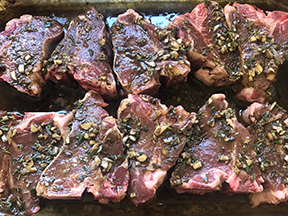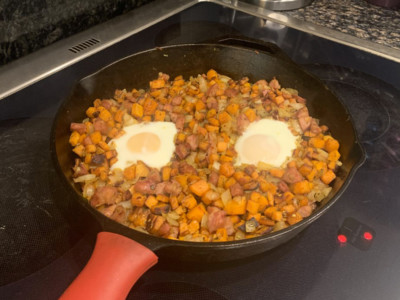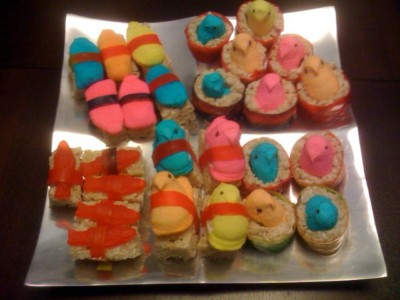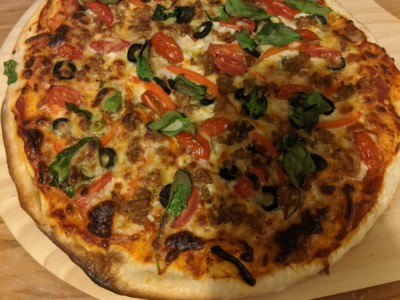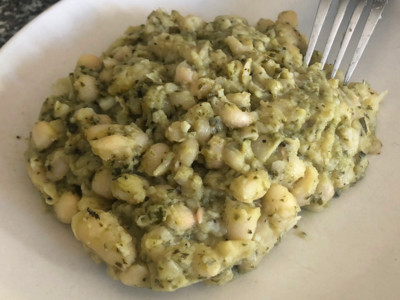 Last week Link asked you to share what you've been cooking during the quarantine — and you responded with some delicious solutions!
If you need inspiration for dinner tonight, try one of these yummy-sounding recipes created or recommended by your coworkers.
BBQ lamb chops – Rana Freedman
Beans with pesto – Rana Freedman
"This is a great one if you have dried/canned beans in your cabinet and don't know what to do with them."
Best tomato sauce – Vanessa Cavallaro
"Butter, canned tomatoes, onion, salt: That's it! I always let it cook a little longer than the recipe calls for. It's amazing — simple, yet decadent."
Brown butter chocolate chip cookies – Miranda Josafat
Chicken katsu – Jason Huang
Chili relleno casserole – Kristine Luken
Frittata – Meredith Turner
"I use asparagus and sausage in lieu of brussels and bacon."
Grain-free/gluten-free Brazilian Cheese Bread – Gary Cheng
Tip: I use large muffin tins resulting in sandwich-sized bread that we use for grain-free sandwiches!
Homemade bread – Sybil Wartenberg
"You can't mess up this bread. If you have yeast and flour on hand, you can just add salt and water to this no-knead bread I have yet to ruin."
Homemade pizza – Heather Kopek
Topping suggestions: Sausage, bell pepper, green onion, garlic, olives, cherry tomatoes and spinach; red sauce with salami, cherry tomatoes and olives; no sauce with asparagus, garlic and green onion.
Instant pot wild rice soup – Michelle Simone
Tip: The vegan version, which uses coconut milk instead of cream sauce, is so delicious —and makes this easy weeknight recipe even faster!
Korean beef – Gary Cheng
Tip: Eaten with rice, this is gluten-free. If you follow a grain-free diet, eat it substitute white quinoa for the rice. 
"Peepshi" (Dessert sushi made from Peeps) – Sybil Wartenberg
Sweet potato breakfast hash – Nicole Carlotto
Tags:
fun
,
recipe
---