Wednesday: Learn to make power moves during the pandemic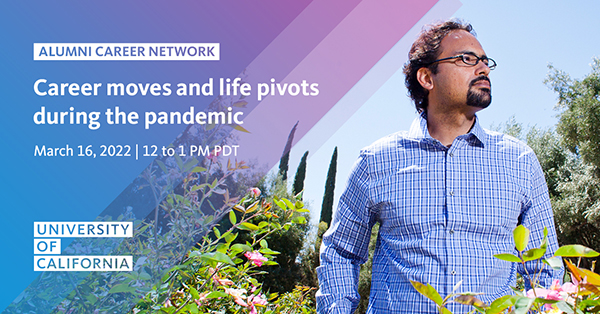 The pandemic has shifted many of our life and career plans. If you're struggling to envision what's next, you're not alone. On March 16, join the UC Alumni Career Network in exploring how to make power moves during the pandemic. And, mark your calendar for April 12 when they'll discuss what the "great resignation" means for you.
About the UC Alumni Career Network
The UC Alumni Career Network is a high-impact, online series designed to provide UC alumni and community members with the insights, information, and connections to launch, grow and expand your career opportunities.
Each month we'll tackle a different career topic by providing you with insider tips and advice to help you make the most of your UC network. Join us online to gain the latest information and to ask questions relevant to your own professional journey.
Join our email list to get information on upcoming career webinars and events.
Tags:
professional development
,
UC Alumni Career Network
---