Advancing Faculty Diversity Program builds a community of practice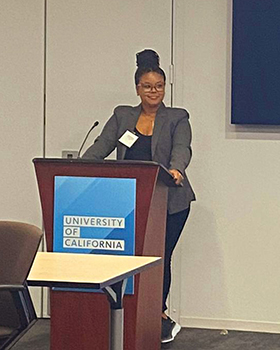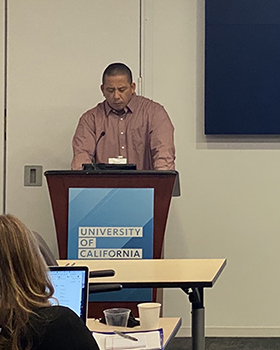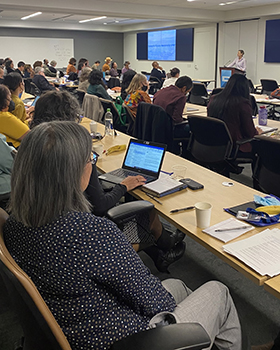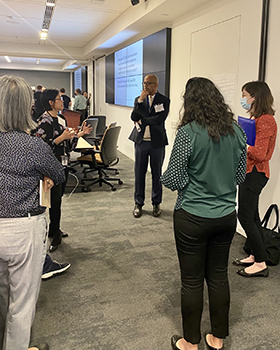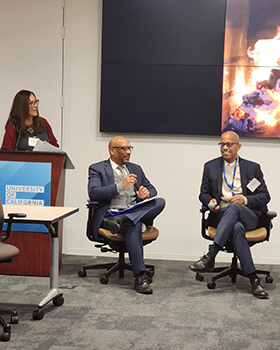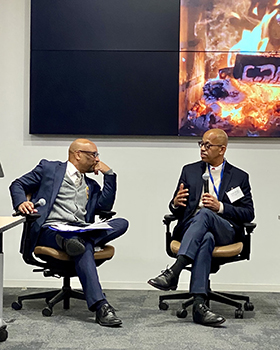 On Oct. 24, 2022, Advancing Faculty Diversity (AFD) held its first in-person convening at UCOP since the pandemic.
It was important for AFD to bring together faculty and administrators from across all 10 UC campuses to build a systemwide community of practice centered around the project's aims. Among the nearly 70 attendees were principal investigators from the project's sixth and seventh year, Academic Senate leaders, and leadership and staff from several UCOP departments.
Fifteen of the Year 6 principal investigators shared information about their projects, which covered a wide range of strategies for faculty climate and recruitment efforts, including such topics as:
Participants discussed strategies for ensuring excellence, equity and diversity of faculty recruitment; for developing equity-oriented interventions and research techniques to improve campus climate and retention; and for meeting the aims of the Grow Our Own initiative — part of the university's 2030 goals of increasing the UC professoriate with more UC grads. Panelists from previously funded improved climate and retention projects shared details about their experiences. Keynote speaker Leslie Gonzales, Ed.D., of Michigan State University spoke on 'Unsettling and Sharing Epistemic Space: A Strategy for Advancing Diversity.' The event ended with a fireside chat between Provost Michael T. Brown and Vice Provost Douglas M. Haynes on the future of AFD — the first event Haynes has hosted in his new role.
"Participants were quite engaged and the energy of being back in person could be felt throughout the day," says Project Policy Analyst Janiene Thiong.
For questions contact Janiene Thiong.
Tags:
AFD
,
Douglas Haynes
,
Janiene Thiong
,
Michael Brown
---