Building community and connection within Oakland staff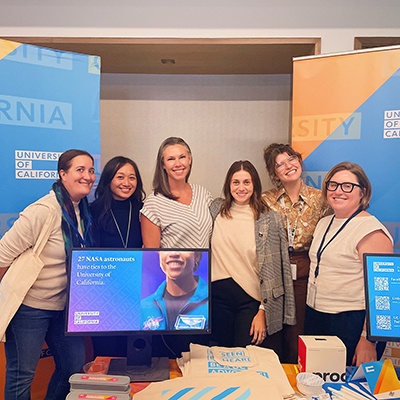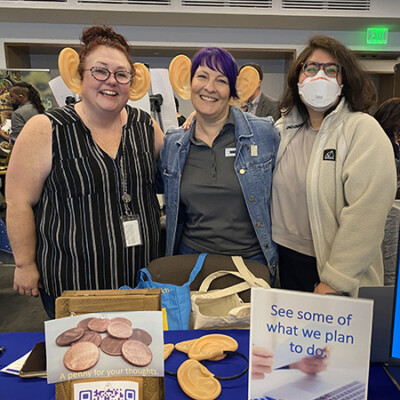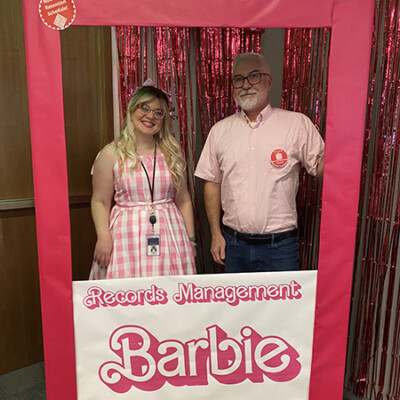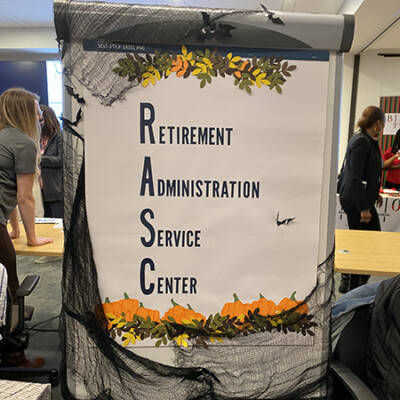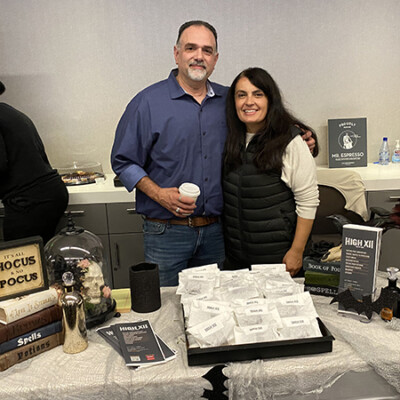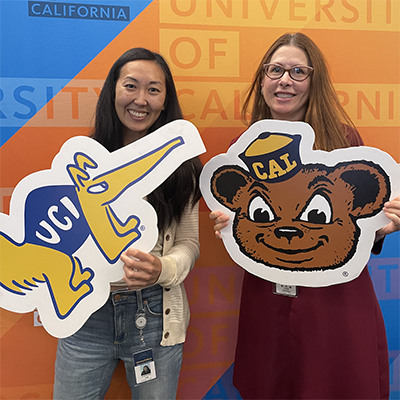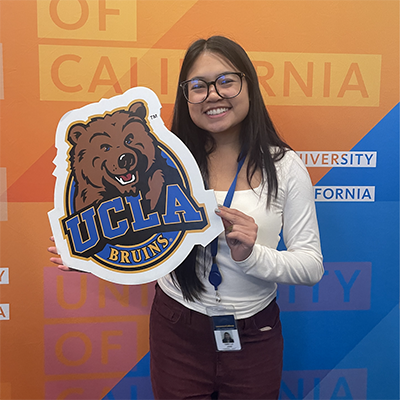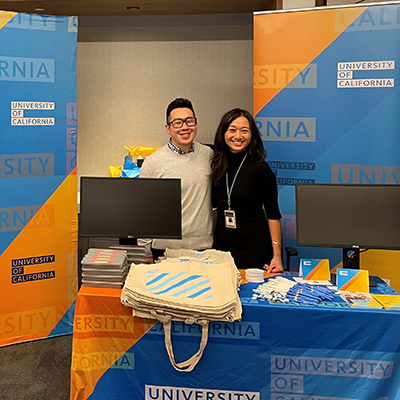 Thank you to all colleagues who attended and participated in our first UCOP Community and Connection Fair in Oakland!
Held in the Broadway Conference Center on Oct. 24, 2023, the event brought together UCOP divisions and teams; employee resource group members; and local businesses for a fun Halloween-themed event with plenty of opportunities for networking and connections.
Event highlights
According to organizers Shirley Bittlingmeier and Marjo Keller, the most memorable parts of the event were:
An opportunity for staff to take photos at the UC photo booth
The seasonal pumpkin patch
Excited reactions from colleagues who received UCOP-branded swag
How many staff attended and their enthusiastic responses to meeting colleagues, exploring vendors and learning about the many UCOP teams
How creatively participants decorated their Halloween-themed tables
Delicious food tastings from High XII, Bocanova, Mr. Expresso and Oaklandia
Is there another highlight you'd like to share? Please do so in the comments — we would love to hear from you!
See more photos and share yours
View all event photos staff have shared at this Box link and share your photos using this link. We would love to experience the event from your perspective!
2024 participants
Thank you to everyone who helped make this year's celebration a success. We are so grateful to all the participants listed below.
Local vendors
Bocanova
Dell
High XII
Mr. Expresso
Oaklandia
Employee resource groups and other staff-led groups
Asian Pacific Islander Staff Association
Black Staff and Faculty Organization
Latinx Staff Association
President's Advisory Committee on the Status of Women
UCOP Pride
Sustainability Employee Resource Group
Lakeside Easy Toastmasters
UCOP Community Blood Drive
UCOP divisions, departments and teams
Academic Personnel and Programs
Building and Administrative Services Center
Business Resource Center
California Digitial Library
External Relations and Communications — Including Alumni Engagement, Communications, Federal Government Relations and State Government Relations
Future of Work Implementation Team
Graduate, Undergraduate and Equity Affairs
Institutional Research and Planning
IT Service Desk
Records Management
Retirement Administrative Service Center
Strategy and Program Management Office
UC Agriculture and Natural Resources
UC Controller/Financial Accounting
UC Health
UC National Labs
UC Natural Reserve System
UC Press
UC Treasury
UCOP Information Security
UCOP Learning and Development
UCSF Public Safety Team
Tags:
Community and Connection Fair
,
oakland
---