Join PACSW for a Building Futures holiday fundraiser and meetup in Alameda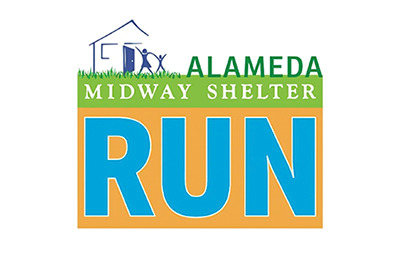 Don't just sit around after Thanksgiving: Trot out to Alameda on Saturday, Dec. 2, to do something positive with UC colleagues!
Join the President's Advisory Committee on the Status of Women (PACSW) and participate in the Midway Shelter Winter Run/Walk — 5k, 10k and Kids Run. This amazing fundraising event will benefit Building Futures' Midway Shelter for families.
How to join us at the run
Go to the event website and register for the 5k or 10k run/walk or half-mile kids' run. Use the code "REGENTS2023" at check-out. Register soon — some events are nearing capacity.
Email Jackie Porter and let her know that you've completed your registration.
On Dec. 2, wear your UC and/or employee resource group pride gear, and plan to meet up with us before the race to take a picture and have tons of fun!
Share this invitation with your family and friends: All are welcome and we appreciate any level of participation to benefit this amazing organization! Download an event flyer.
Can't attend? Consider a donation.
If you can't be there, consider donating (there is no minimum). If you choose to donate, please help measure our UC impact:
About PACSW
PACSW examines issues regarding the status of women at UCOP and analyzes existing policies, procedures and programs that affect those issues. Members advance an agenda to improve the climate and opportunities for women at UCOP, identify and support model programs or activities and recommend to the president changes that will afford women equal and fair access. Learn more about PACSW.
About Building Futures
Building Futures builds communities with underserved individuals and families, where they are safely and supportively housed, free from homelessness and domestic violence. The Midway Shelter is located in San Leandro, California, and provides emergency shelter, domestic violence support and advocacy, and housing services to homeless women and children. Midway is operated through a partnership between Alameda Homeless Network and Building Futures.
Tags:
Building Futures
,
oakland
,
PACSW
,
run
---