APISA celebrates Diwali in Oakland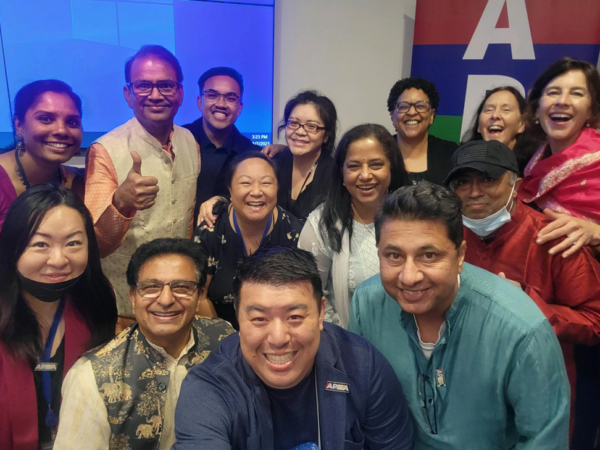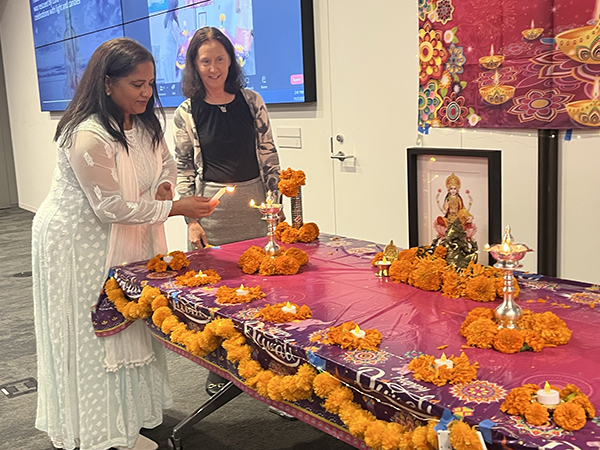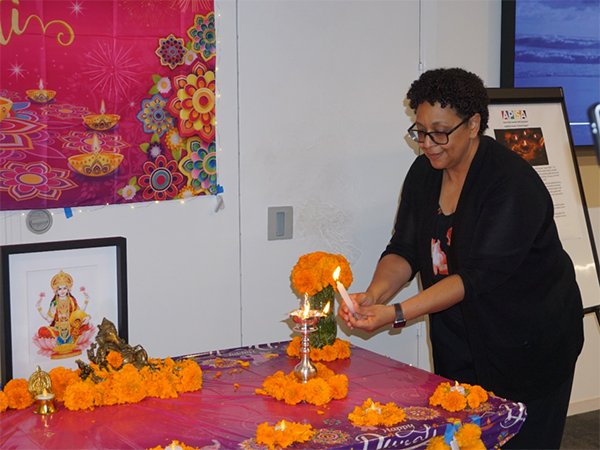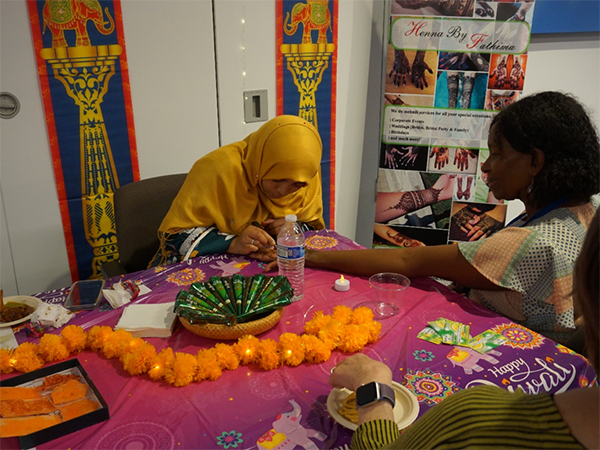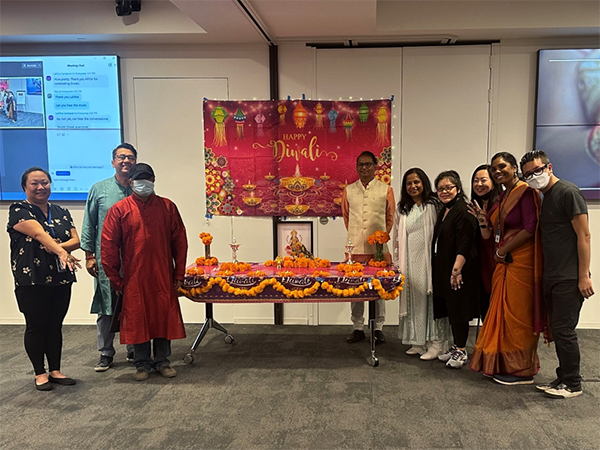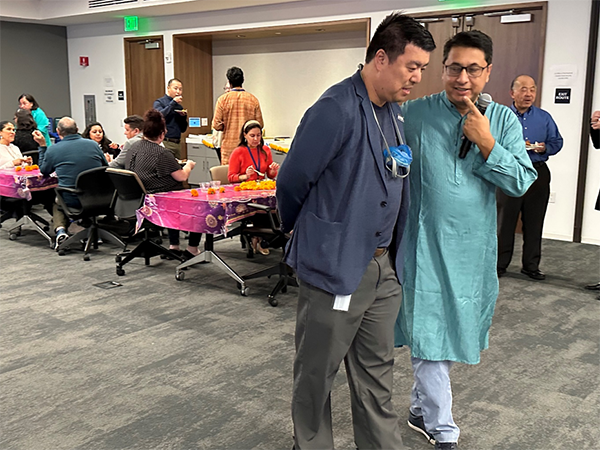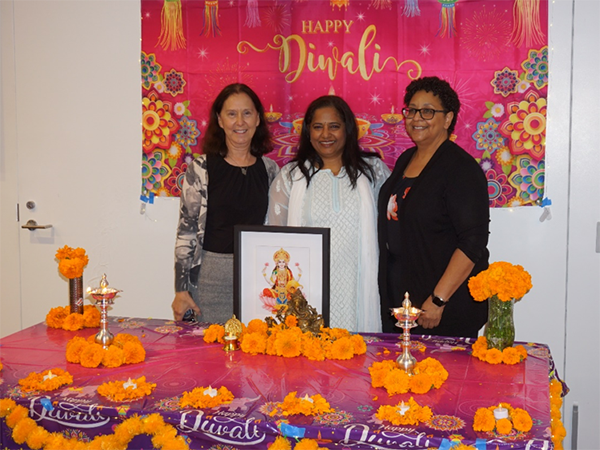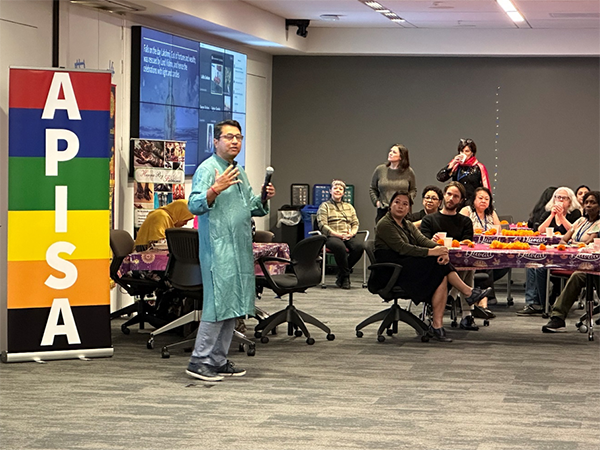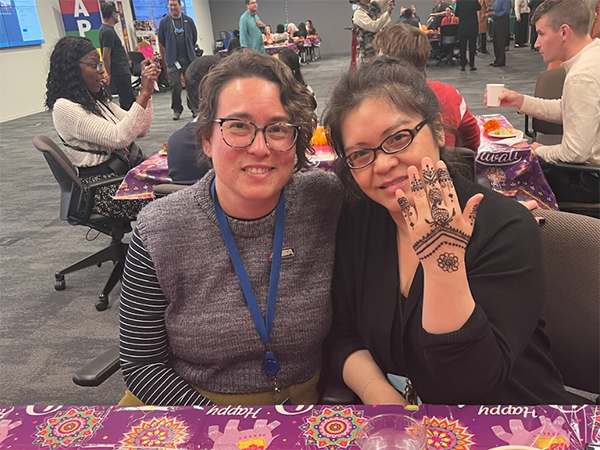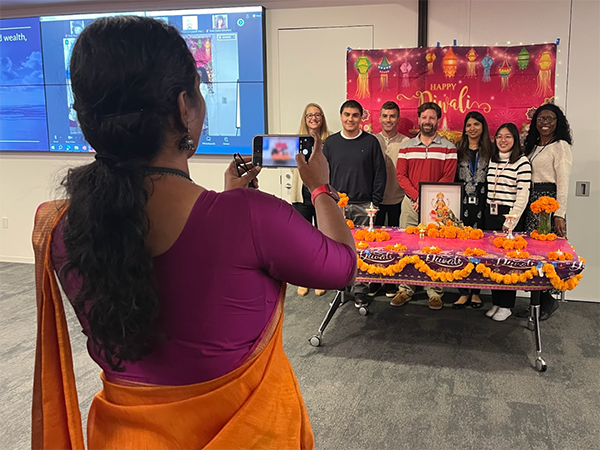 Photos from APISA's Nov. 7 Diwali event.
The UCOP Asian Pacific Islander Staff Association (APISA) celebrated Diwali, "the festival of lights" with tradition and style in Oakland, on Nov. 7, 2023.
This celebration marked a historic moment: It was the largest-ever Diwali event at UCOP! More than 110 colleagues had an opportunity to experience important Diwali traditions, including vibrant colors, decorations and lights. They also enjoyed henna hand-painting, traditional South Asian treats and tea, along with classical and modern music and vibrant music videos, Bollywood-style.
A cultural corner and brief talk on Diwali provided the background of the festival and showcased its significance for Hindus across the globe. The highlight of the event was the traditional lighting of the diya — traditional Indian oil lamps — by Shirley Bittlingmeier, executive director, IT Client Services, Information Technology Services; Yvette Gullatt, APISA executive sponsor and vice president of Graduate, Undergraduate and Equity Affairs; Pratima Reddy, executive director, financial applications.
APISA members would like to thank their executive sponsors, Executive Vice President and Chief Financial Officer Nathan Brostrom and Yvette Gullatt, as well as the Diwali planning team, for their support in making this event highly successful.
About APISA
APISA promotes and enhances the well-being of Asian, Asian American and Pacific Islander staff, faculty and students through active participation and representation at UCOP and the community at large. APISA sponsors activities that foster inclusivity, understanding and community building about Asians, Asian Americans, and Pacific Islanders. Learn more about APISA.
Check out more event details — including a playlist — at the UC IT Blog. For questions, contact sujit.thapa@ucop.edu.
Tags:
APISA
,
community
,
Diwali
,
oakland
---