UCOP celebrates "topping off" the Broadway building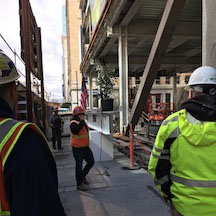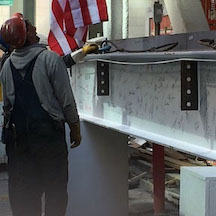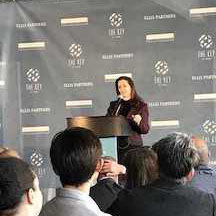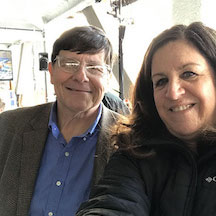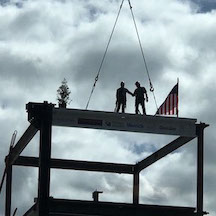 On Thursday, Feb. 28, UCOP staff joined building owners Ellis Partners and Oakland Mayor Libby Schaaf in celebrating the "topping off" of the new 1110 Broadway building in Oakland.
Topping off involves raising a tree or flag once the steel building frame has reached its maximum height. It is a tradition with origins in Scandinavia, where buildings have been topped off with trees for thousands of years – since at least 700 A.D. Although there is some debate about the origin of topping off, many historians believe that raising the tree symbolizes bringing life to the building. This tradition may harken back to Scandinavian mythology related to spirits contained within trees.
The tree is also a fitting reminder of the building's LEED Platinum pre-certification. Once construction is complete, it will be Oakland's greenest office building. In early 2020, many OP staff will begin occupying its first 10 floors. Read more about the move.
As in many UC campus ceremonies, attendees were invited to sign the building's final beam.
Check out the coverage of yesterday's ceremony in the San Francisco Business Times.
Tags:
1101 broadway
,
oakland
---