UCPath volunteers keep Riverside beautiful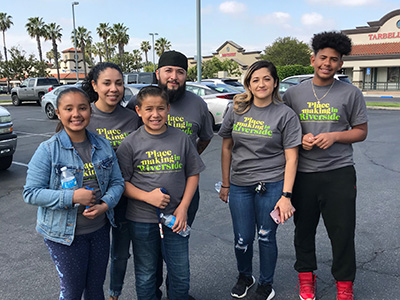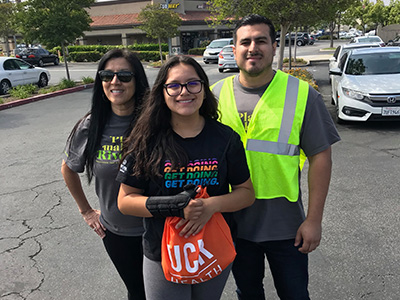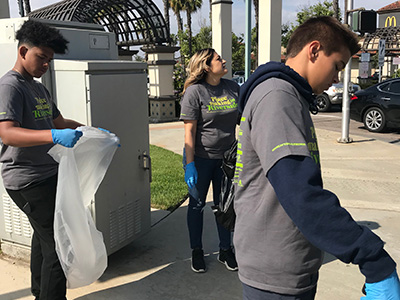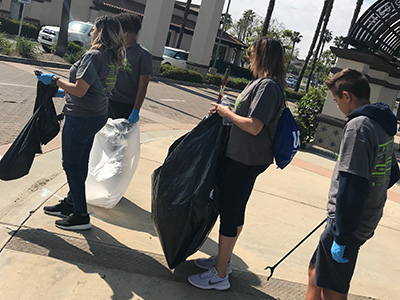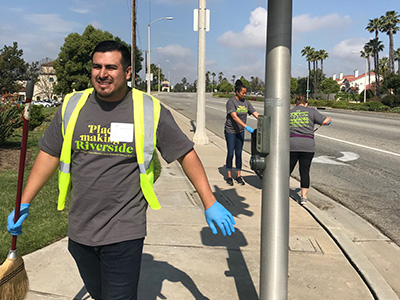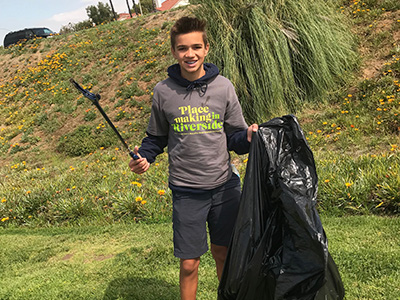 Volunteers from the UCPath Center participate in Keep Riverside Clean and Beautiful
On Saturday, May 11, volunteers from the UCPath Center gathered for Keep Riverside Clean and Beautiful, an effort to remove trash throughout the city of Riverside. Part of the "Great American Cleanup," the event was co-hosted by Keep America Beautiful and the Riverside Chamber of Commerce. Its mission, as stated by the City of Riverside's Public Works Department and Greater Riverside Chambers of Commerce, was, "To instill a sense of community pride by creating partnerships that work toward the beautification of the City."
A big shout-out to the following employees who participated:
​Anna Menendez, Benefits Associate
Erin Warnock, HR Analyst
Jennifer Mushinskie, Senior Communications Officer​
Joseph Araiza, Talent Acquisition Specialist
Karla Bazan, Benefits Assistant
Miguel Zavala, HR Coordinator
Anna, Erin and Karla share their experience.
Why did you volunteer?
Anna: I wanted to be a good role model for my children, to show them that it's valuable to give back to the community without expecting anything in return.
Erin: It was an opportunity to teach my niece and nephew about community involvement and environmentalism, as well as an opportunity to hang out with them.
Karla: I volunteered because I wanted my son to experience doing something positive for the community, and I wanted us to do it together — mother and son.
What did you enjoy most about the event?
Anna: The positive energy from all the volunteers and the satisfaction of knowing that I did something beneficial for my community.​
Erin: The feeling of accomplishment and pride when looking at the clean street. Also, the luncheon held after was fun — they used dustpans for lunch trays!​
Karla: I enjoyed spending time with my son, as well as with my coworkers and their families.
​Did anything surprise you?​
Anna: I was surprised by the number of children who volunteered. Everyone showed up excited and ready to clean up the city. It was a wonderful experience for my family and me.
Erin: How engaged the kids were. I had hoped they wouldn't hate it, but didn't think they would love it. As we finished, my nephew asked if we could do it again sometime.
Karla: It surprised me how quickly we got it done, and how clean it looked after. I didn't expect there to be as much trash as there was. ​
Do you have a volunteer story that you'd like to share? Email Link@ucop.edu.
Tags:
community
,
UCPath
,
volunteers
---