My new (ab)normal: Raphaelle Steinzig, baker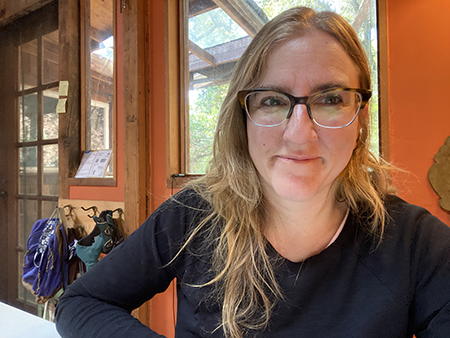 Meet Content Strategist Raphaelle Steinzig. While quarantining at home, she has become a huge fan of the Great British Bake Off and has perfected her own miniature meringue mushrooms.
Raphaelle's new (ab)normal
Name: Raphaelle Steinzig
Title: Content Strategist
Department/Unit: Marketing Communications
Workplace location: Oakland
When you started working at UCOP: June 2020
What you do at UCOP in 10 words or less: I help make UCOP digital products easier to understand and use.
Work-from-home wardrobe staple: When I started in June, I wore actual office clothes for the whole first week. Now it's leggings and hoodies, with occasional days in pajamas. 
Something new you've learned or started during the quarantine: I've started baking and am particularly proud of my tiny meringue mushrooms. I've also watched every single episode of the Great British Bake Off! These things are not unrelated.
Share your new (ab)normal — or nominate a colleague
The new (ab)normal is a new, fun way to share our unprecedented 2020 experiences with UCOP colleagues. Learn more — and share your new (ab)normal! Have a colleague who's inspired you? Email link@ucop.edu to nominate them.
Tags:
My new (ab)normal
,
Raphaelle Steinzig
---