COVID-19: How UC mobilized the response of a lifetime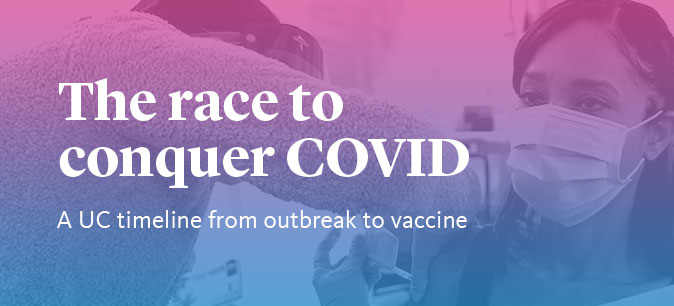 As we welcomed a new decade, a terrifying virus tore across the globe, taking an immeasurable toll on lives and livelihoods. Learn how the COVID-19 pandemic unfolded — and our university's pivotal role in the research, technology and patient care that has taken us from crisis to cure.
This COVID-19 timeline was created by the UCOP Marketing Communications team in partnership with University of California Health.
Tags:
COVID-19
,
research
,
systemwide
---