New speaker series: Caring for ourselves during COVID-19
In July, Ola Popoola shared tips and tools for personal well-being and personal growth during a time of uncertainty. Since then, many of our colleagues have continued to share their need for additional resources around managing self-care while balancing competing priorities and working remotely. In response, the Culture and Connectivity Initiative and Learning and Development team have partnered with Ola to present a three-part series on promoting self-care and mental and physical well-being. Join Ola as she guides us through how to best "put our oxygen masks on first" to better support our family, friends and co-workers through these unprecedented times.
Register for all courses through the UC Learning Center
Self-care for manager and supervisors
Wednesday, Sept. 30, 10 a.m. – 12 p.m.
As managers and supervisors, we take responsibility for the work-life balance of our employees in addition to our own. How can we better balance our personal and professional lives? How do we keep our employees motivated and engaged? Join Ola as she shares how to lead by example, take care of yourself as a leader and support your employees.
Self-care for non-caregivers
Wednesday, Oct. 21, 11 a.m. – 1 p.m.
We are all experiencing many challenges at this time, regardless of whether we have dependents. Whether you live alone, with roommates or with a partner, life can feel like an emotional rollercoaster. How can we better balance our personal and professional lives?  How do we keep our motivation and sense of routine, while ensuring that we do not feel isolated? Join Ola as she shares tips and tools for nurturing relationships, managing loneliness and balancing work responsibilities.
Self-care for caregivers
Friday, Nov. 13, 10 a.m. – 12 p.m.
Being a caregiver can be physically, mentally and emotionally exhausting. If you are voluntarily caring for loved ones, conducting at-home schooling or simply trying to balance multiple individuals in a household, this session is for you. Join Ola as she shares tips and tools for practicing self-care while supporting others and working remotely.
About Ola Popoola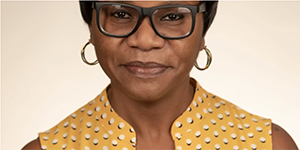 In addition to serving as director of reporting and analytics for Institutional Research and Academic Planning at OP, Ola is the founder of Divine Strategies for Living, where she serves as a keynote speaker, life coach, personal development coach and career coach. As chief encouragement officer, she has provided leadership training, strategic planning services, staff development and executive coaching for a variety of professionals and industries. She holds graduate degrees in information technology and psychology.
For questions about these courses, please contact ucopld@ucop.edu.
Tags:
COVID-19
,
self-care
,
stress
---